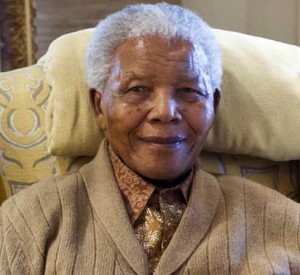 The global celebration of the demise of South Africa's political sage, Dr. Nelson Mandela, has been described by the deputy chairman of All Progressives Congress, APC, Senator Annie Okonkwo, as a fitting tribute to a universal icon and exceptional pan-Africanist.
Acoording to Senator Okonkwo, Mandela is one rare African whose deep convictions unnerved tyrants to reverse themselves, and whose elegant humanism compelled global adulation and praise.
In a statement by his media aide, Mr. Collins Ugwu, he said: "As a face to the faceless and a name to the nameless, Mandela bore the light of redemption with an intensity that scared darkness and a courage that conquered oppression without violence.
"Dr. Mandela was and will remain Africa's finest testament to irreversibly banish the stigma that Africa was a dark continent, because in life and in death, he epitomised unblemished humanism to a diminishing humanity.
"The challenge now to African leaders and the led, is how to flourish upon Mandiba's extraordinary compassion in leadership and accomplishments."
, to eliminate the injustices he lived and triumphed for, continentally and globally.