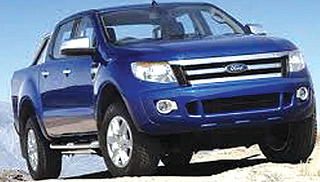 Ford Motor Company has announced winners of its 2013 Conservation and Environmental Grants Programme, the first ever private initiative of its kind in the Nigerian automobile industry.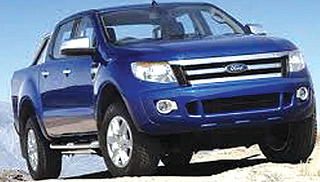 The selected projects will receive a total of $25,000.00 to help carry out their missions of environmental protection, education, and conservation.
The 2013 Ford Grants programme is part of Ford's effort to support community initiatives that are working towards raising awareness about the environment and much-needed efforts for conservation.
According to Eugene Prinsloo, Senior Manager, Sub-Saharan Africa, "contributing to a better world is one of the main pillars of Ford Motor Company.
"We not only do this by delivering some of the best technologies and industry-leading fuel economies across the range of our products, but also through community initiatives such as the Ford Motor Company's Conservation and Environmental Grants Programme.
"There are many environmental projects that need funding in Nigeria and we are happy to support the recipients of the 2013 Ford Grants."
Recipients
Recipients of the grants include the Nigerian Montane Forest Project, Taraba State; the Department of Animal Production & Health, Federal University of Technology, Ondo State; the Save Environment and Health Organisation, Lagos State; RECTAS Obafemi Awolowo University Campus, Osun State and Stand Out for Environment Restoration, SOFER, Initiative, Awka Ibom State.
Presenting the grant recently at the Protea Hotel, Ikeja, Laura Olayede of Cutter Oglivy, the public relation company to Ford in Nigeria, handed each of the winners $5,000,  amounting to he $25,000 dedicated to the awards for them to further their various environmental causes.
Prinsloo said: "The programme is one of the many ways Ford goes further to preserve the environment and to improve quality of life in the communities in which we operate."
The deserving projects boast of diverse range of themes, from the conservation of Nigeria's montane forests with its unique plants and animals, to conversion of citrus wastes (peels and pulps) into poultry feeds.
All projects fall within the environmental category of the grants programme, which focus on enhancing public awareness/enlightenment of educational and conservation initiatives.
However, one of the projects, Nigerian Montane Forest Project in Taraba State, also fell within the Natural Environment category, which projects to conserve flora, fauna and/or their respective habitats.
An independent panel of jurors consisting of experts, the media, Ford dealers and academicians from environmental agencies and institutions selected the deserving projects.
Judges
They include Mr. Tarn Tamunokonbi, Head,   Consumer  Protection   Council, CPC, Lagos  Office;   Professor Adeleke Oduwaye, Dean of Faculty (CPC) of Environmental University of Lagos; Dr. Alade Adeleke,  acting Executive Director Nigerian Conservation Foundation, a non-profit organisation; Mrs. Betty Abah,   a   principal   person   on   environmental   and   gender   issues   at Environmental Rights Action, ERA, and Friends of the Earth Nigeria; Justina  Okpanku, journalist with Daily  Newswatch.
Criteria
The jury panel, selected based on experience and gender equality, looked for initiatives that demonstrate a well-defined sense of purpose, a commitment to maximising available resources, and a reputation for meeting objectives and delivering planned programmes and services.
Each juror presented the five selected projects and justified why they should be awarded the Ford Grants.
After thorough review and presentation, the jurors shortlisted eight projects for the grants, but overall they unanimously agreed that five projects be awarded the Ford Grants.