BY  GABRIEL EWEPU
ABUJA—The federal government and the Bank of Agriculture, BOA, last weekend signed a N2.4 billion Memorandum of Understanding, to facilitate the processing of cassava flour for self-sufficiency in bread production and consumption.
The Minister of Agriculture and Rural Development, Dr. Akinwumi Adesina, stressed the need for the cooperation of the two organisations to provide support for cassava farmers and bakers to ensure adequate production and supply of cassava bread to Nigerians.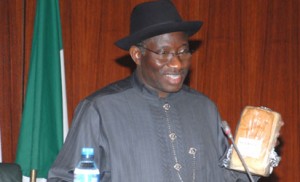 He further emphasized that farmers were to produce cassava under mechanised conditions.
Adesina said: "Today is another day that marks a giant step in our effort to free ourselves from dependency on food imports, because as a country God has blessed us tremendously with resource; land, water, cheap labour, hard working citizens, large population that is supposed to be eating what we produce."