By Soni Daniel, Regional Editor, North
ABUJA — The Economic and Financial Crimes  Commission, EFCC, yesterday, bemoaned the clearance of two former key players in Obasanjo administration over graft-related charges.
The Supreme Court, last Friday, cleared former Chairman of the Nigerian Ports Authority, Chief Bode George and the former Minister of the Federal Capital Territory, Nasir el-Rufai of allegations bordering on graft.
While George was cleared of contract-splitting charge, el-Rufai was discharged and acquitted of land grab charges instituted against them by the EFCC.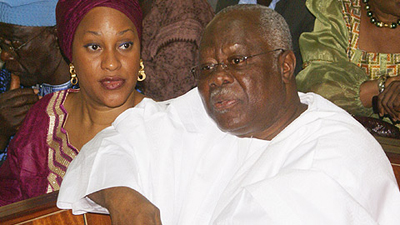 George was cleared along with five other accused, who had already served prison terms but later approached the apex court to quash their imprisonment.
The EFCC, through its acting Head of Media and Publicity, Mr. Wilson Uwujaren, said it was concerned over the aquittance of the seven men by the courts.
The commission noted that while it would not dabble into the merit or otherwise of the jurists' decisions, it was unfortunate that the apex court disagreed with the lower courts' verdicts on the matters.
Wilson said: "The Economic and Financial Crimes Commission notes with concern two separate decisions by court on December 13, 2013 in cases investigated by the commission.
"The first was the acquittal of former Chairman of the Nigerian Ports Authority, Chief Olabode Goerge and five others by the Supreme Court. The other was the acquittal of former Minister of the FederalCapitalTerritory, Mallam Nasir el-Rufai and two others by a Federal Capital Territory High Court."
While disagreeing with the trial judge in the case of the el-Rufai matter, the commission indicated its resolve to appeal against the judgment, saying that it adduced enough evidence to show that the former minister had a case to answer over land grab in Abuja.
"On el- Rufai and others, the trial judge, Justice Sadiq Umar, believes the commission failed to establish a prima facie case against the accused persons.
"This is against the weight of the evidence presented by the Commission in court. Consequently, the EFCC has resolved to pursue an appeal against the ruling at the Court of Appeal."