Labour and human rights activists from across the country are expected to storm Benin, Edo State, tomorrow for a solidarity march in honour of Professor Festus Iyayi, former President, Academic Staff Union of Universities, ASUU, who was killed by a vehicle in the Kogi State Governor's convoy three weeks ago.
The march, which kick starts burial rites for Iyayi, begins at 9am from the Faculty of Arts and Social Sciences, University of Benin, and will terminate at his residence on 11, Bello Street, Off Benin-Lagos Road, Isihor, where a gathering featuring tributes and a lecture entitled Festus Iyayi: Hero of the Revolution has been planned.
Other highlights of the gathering include cultural performances, literary rendition, dances and video documentary.
A candlelight procession is also slated for the former president by the Committee for the Defence of Human Rights, CDHR, at UNIBEN at 7p.m.
According to the burial programme by the family, a vigil mass and service of songs will hold on Thursday, December 5 at his residence between 4pm and 6pm.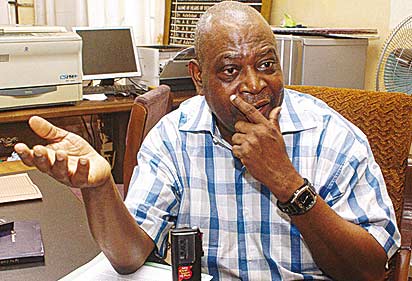 This will be followed by a night of readings and tributes also at his residence from 7pm to 9pm.
A lying in state will hold at his residence from 8am on Friday, December 6, while a commendation service is scheduled for Akin Deko (Main) Auditorium of UNIBEN at 10am.
The body is expected to depart Benin at 12 noon for Ugbegun, Esan Central Local Government Area, where another lying in state has been planned for 2pm.
A vigil that will also feature readings and tributes is scheduled for the country home from 8pm.