By Anozie Egole
Chukwudi David is indeed  one of the  forces  to  reckon with in Nigeria's entertainment industy especially, when it comes to production. The actor cum producer, who produced  a video  on the story of President Jonathan, in this interview, talks about his upbringing, challenges while producing the video and some other personal  issues.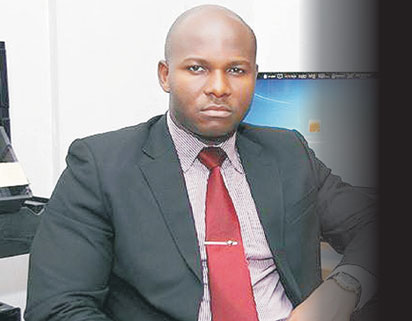 My background
I am Chukwudi David Michael Samuel, the first in a family of five. I am from a noble family in Imo state and a graduate of Political Science. I am also, an entrepreneur and a business man. Because of the passion I have for entertainment, my company with the support of a few friends and family members , composed a song for the president, during his 2011 electioneering campaign.
Journey into the entertainment world
Well, I came from a very big family that has done so well not only in the entertainment industry but also in sports and IT. We have actresses like Rita Dominic, Agnes Ezeji among others who have contributed in one way or the other to the development of the entertainment industry and they are all related to me.
Presently, I have over 15 home videos to my credit as a producer. I am also a part time actor. All my movies are on Africa Magic and other international channels.
The music which I dedicated to President Goodluck Jonathan  came out of inspiration considering the president's humble beginning and the music was voiced by  my cousin Ezinne and I.
The song was produced in Kurbicol Studio in Owerri by myself and the studio Engineer/Artist. Harida, Bizzy Onyemmeri and Phamous were also part of the studio production,the video was in collaboration with an American production company in the United Arab Emirates.
It was a good assembling of talents and to God be the glory, we made something good for the president.
Investing in the project
Ordinarily, I don't like mentioning figures to the press, but I believe in this saying that, what is worth doing is worth doing well. Generally, we invested over $180,000 in making that video and promoting  it because it involved professionals both from Nigeria and overseas.
Like I said, we worked with Mirror Image Pictures in Dubai. It's a very big production company, they win most of the MTV Arab Music Video Awards every year and the American owner, David Zennie is my good friend.
I won't tell you that I sponsored the production alone because few of my relations and  friends invested in the project as well. It needed more capital than my other projects.
Challenges encountered
God was behind the success. There was an interesting scene when we were gathering the shots we did in Nigeria. We went to the president's hometown in Otuoke Ogbia to get some shots but were chased away by security men. Then, the house was under construction.
Making waves internationally
I lack words to answer this question but it's worth giving some attention. Talents are not encouraged in Nigeria. This is applicable to every sector. We don't embrace our own,it's shameful.
After the Project was completed in Dubai, I sent it to some channels here in Nigeria. They collected a huge amount of  money from me and they did not play the video till date. Later, I got response that the song was politically motivated and they received instruction not to play the song.
It was only Heartland Television in Owerri,Imo State that played the song without collecting a penny for it everyday for seven months.
I tried sending the song across to President Jonathan through many of his aides, friends and officers but to no avail. So I decided to promote  it abroad and that was when we got all the recognitions that have opened some doors of opportunities for me.
International channels in the United Arab Emirates, Shanghai and Beijing China, London, Cardiff, Dublin in United Kingdom among others, played the song and we received invitations for music honours in these countries and others.
The song is still on air in some of the mentioned countries. The promo involved a lot of money but it was worth it. We presented a beautiful song, following the story of the president's rise to power, it is more interesting than that of President Barak Obama.
Combining career as a construction contractor and  entertainment
There is no pressure at all, the construction company, Team Force Nigeria Limited is my friend Mr. Peter Akor's company. I'm a part of the company and I manage a session of it in Nigeria.
We do both state and federal government projects,our work speaks for itself. Entertainment has more to do with creativity and passion; so you can always make out time for both and since I am the CEO of Masterpiece Entertainment, I'm not answerable to anyone but God.
Advice  for Nigerian Entertainment practitioners
First, we must stick to upgrading our equipment/facilities and production qualities to be better than what they have abroad; our music is good because people have taken it upon themselves to be successful. It is unfair that Nigerian movies don't win international awards even after all the money  invested by the government,companies and individuals. We need a Stephen Keshi-like figure in Nollywood.
I believe Nollywood will be better than Bollywood and will compete with Hollywood if given the required attention. I am currently working on a movie project with locations in Japan,Romania and Scotland that must win our first international award. It involves a lot of finance and efforts but I am sure we will deliver with God on our side.
We have talents far better than some artistes who live abroad; they must be encouraged and not ruined. Some may not be as lucky as myself as I have been living before the entertainment industry became a relevant force. So I'm getting myself where I want to be because I have the capacity  to get there while most of them don't. That's all I have to say.
Subscribe for latest Videos