The leader of the Niger  Delta People's Volunteer Force, NDPVF, Alhaji Mujahid Asari-Dokubo, was Tuesday arrested in Cotonou, Benin Republic.
A statement by his lawyer, Festus Keyamo, said Dokubo was picked up by the police between 1p.m. and 2p.m. around the Lubeleyi Roundabout, and taken to an unknown destination.
The wealthy former militant reportedly opened a private university in the Benin Republic, the King Amachree African University that is preparing to start degree-awarding programmes in 2014.
Keyamo said: "We want to emphasise that Alhaji Asari-Dokubo carries on legitimate business and has been living partly in Benin Republic for many years now.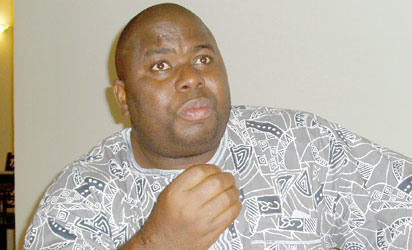 "In fact, he owns houses, schools and an academy in that country. All these places have been searched and nothing incriminating was found."
He suggested that Dokubo's arrest and detention may be a ploy by "certain forces in Nigeria in unholy alliance with the Beninoise government" to keep his client away as 2015 approaches.
"We call on the Nigerian government to immediately intervene and ensure that no harm befalls him and to use all diplomatic means to secure his immediate release and safe return to Nigeria," he added.
Dokubo has in recent times vowed that unless Mr. President Jonathan retains the presidency in 2015, Nigeria would break up.