Mr. Ivan Krolic, lead counsel to Chief James Ibori, former governor of Delta State, has told the Southwark, London, court that the British court system lacks the power and jurisdiction to determine and reach a conclusion for Nigeria's Code of Conduct Bureau on which assets of the former governor to confiscate, over assets declared or undeclared in Nigeria, an independent nation.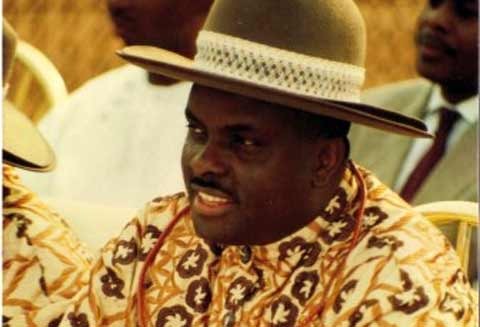 The British Crown prosecution, among other allegations, had accused James Ibori of non-declaration or false declaration of his assets as required by Nigeria's Code of Conduct Bureau, during his time as governor.
As the legal battle in the assets confiscation hearing of the former governor enters its final stage, the British crown prosecution, in their arguments, had asked the British court to confiscate the assets of the former governor as he had breached Nigeria's Code of Conduct Bureau's statutory requirements on assets declaration.
The crown's lead prosecutor, Sasha Wass, asking for the confiscation of every single penny above the sum of Ibori's emoluments as governor, said: "Every asset over and above that which was declared and which was referable to his level of salary can be shown to be the proceeds of his criminal conduct, namely, fraud and corruption."
Ibori's lawyer, Krolic, opposed that argument.
He contended: "Even where there is a legal obligation to make declaration of income or assets, the failure to make any such declaration or making of false declaration (if such exists), cannot cause the property to be confiscated.
"This cannot turn otherwise legitimately acquired assets into criminal property, since this procedure requires the intervention of a third party, Nigeria's Code of Conduct Bureau.
"And with the unknown outcome of the Bureau's input, it is not possible for an English court to reach any conclusion about the attitude of Nigeria's Code of Conduct Bureau to issues as whether undeclared property held in a discretionary trust would constitute breach of the Bureau's code of conduct.