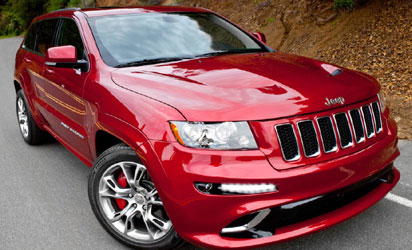 Abuja – Following the influx of sophisticated cars into the country from different parts of the world, auto mechanics in Nigeria have called for special training on the use of computers to repair faulty vehicles.
The artisans also urged the government to establish a special fund for members of various associations in the industry to enable them to cope with new challenges posed by modern technology.
The requests were the aggregation of views expressed by the artisans in a survey.
In Hadejia, the mechanics called for special training to equip them with modern skills for handling the vehicles properly.
Malam Isiyaku Adamu, a mechanic, said the lack of knowledge and skills among artisans was a major obstacle to their work.
"We do repair old generation cars using simple technologies. In rare cases, we go to auto firms in Kano or Lagos for the repair of such exotics cars built with brain box and remote sensor," he said.
Ibrahim Isa, another mechanic, said such training would enhance their skills and encourage specialisation and competition in the trade.
However, Isaac Samuel, a wheel repairer, said he was using computers and other modern gadgets to run his business.
Samuel said the application of modern tools had been assisting him in the repair of the wheels of cars with sophisticated technologies.
In Kano, a mechanic, who operates at Akija Mechanic Workshop, Fage, Alhaji Kabiru Sule, said modernisation had changed the face of automobile repairs over the years.
''I bought a fault detector and computer for brain box repairs for my son and he is doing very well.
"But sometimes when he has problems with his machines, I step in with my experience of over 30 years on the job,'' he said.
Sule said most young mechanics, who used fault detectors, still relied on the "old brigade'' whenever they had difficulty in their job.
In Makurdi, motor mechanics complained that most of the imported cars developed problems due to the tropical weather in Nigeria
A mechanic, Mr Oyetunde Steven, said: "these cars were designed for Europe and not for export to Africa. Once such cars are put on our roads, the weather begins to take its toll on them.
"They begin to over-heat, creating serious electrical problems, which at the end affect the engine performance," Steven said.
He said that many mechanics had acquired computers to enable them to detect faults in vehicles, especially those that were electrical in nature.
In Bauchi, the mechanics said that improved technology in the automobile industry had taken away about 80 per cent of their jobs.
Malam Abdulllahi Ahmed, a mechanic near Babangida Square, Bauchi, told NAN that patronage of his services had declined by 80 per cent because of his inability to use the computer to detect and repair vehicles.
He said detecting problems in modern cars had become impossible for many of his colleagues because of their lack of computer knowledge.
''Once a customer comes and finds out that you do not use computer in your garage, he takes his car away," Ahmed said.
Mechanics and electricians in Gombe State also identified inadequate funds and the lack of knowledge on information and communication technology as impediments to their jobs
The tradesmen said with the advancement in technology in the industry, they needed training and funds to enable them to perform effectively.
Malam Mohammed Abdullahi, a mechanic, a specialist in the repair of Japanese cars, said that they faced challenges in identifying the problems in modern cars.
"If government can assist by training us on computer-related automobile, it will assist us a lot," he said.
He called on the government and wealthy individuals to also assist to improve their knowledge and acquire other equipment to ensure efficiency and effectiveness in their work.
However, in Kaduna, Alhaji Abdullahi Salihu, the Chairman, Nigeria Automobile Technicians Association, Kaduna State Chapter, said 30,000 members of the association had been trained to use improved automobile technologies in their work.
Salihu told NAN in Kaduna that 1,500 almajiri (pupils of local Islamic schools) had also been trained as auto mechanics this year.
He said the use of improved technologies, such as computers in detecting faults in vehicles and replacing or repairing spare parts in cars, was a good development.
"We are updating ourselves at every opportunity. Our members have been carefully selected and trained by some automobile companies, such as Peugeot, Toyota, Kia and Honda, in mechatronics.
"The training is not limited to specific vehicles but comprise all sophisticated vehicles,'' Salihu said.
He decried the lack of government assistance to the association, saying, "government's assistance is at zero level; We only see them when seeking for political post or in times of revenue collection,'' he said.
In Katsina, Malam Yunusa Bakanike , a mechanic, said that although mechanics found it difficult to handle sophisticated vehicles, "we still repair them.
"More so, our patronage is less affected considering the fact that 80 per cent of the vehicles are being repaired by mechanics, not by companies.''
He, however, said that their job would be made much easier and less cumbersome if they were trained in the use of modern technology.
In Akure, the mechanics are having difficult times coping with the repair of modern-day vehicles as a result of the increasing sophistication in the automobile industries.
Many of the mechanics do not have the required modern equipment to carry out repairs on modern vehicles, NAN found.
Ojo Ademola, a mechanic with 20 years experience, at Oba-ile, Akure, said that sophistication in the automobile industry " is gradually taking most mechanics out of job".
He said that car owners preferred to take their expensive cars back to the workshops of the manufacturers for repairs to giving them to local mechanics.
However, Omotoso Mutiu, a mechanic in Alagbaka Area of Akure, said he had learnt to use modern equipment to repair vehicles but lacked the funds to buy them.
"There is no big deal in these so-called sophisticated vehicles. What I need is enough capital to set up a modern garage.
In Yola, an automobile expert, Mr Akanji Tope, cautioned vehicle owners to avoid using ordinary water in washing their vehicle engines.
"Most of the problems on the new remote-controlled cars, known as "brain box cars, are caused by water,'' Tope said.
In Ilorin, some group of automobile engineers said that advancement in automobile industry had been a challenge to mechanics.
Mr Joshua Otunla, who is the Managing Director, Marvelous Automobile Engineering, Sabo-Oke, Ilorin, said that the modern tools were too expensive for mechanics to acquire.
Mr Nurudeen Salaudeen, whose workshop is located on Obo Road, Ilorin, said that the new cars were too sensitive and "too computerised.
"Frankly speaking, we are backward in this era of technological advancement, simply because we cannot afford the huge financial prices of the diagnosis machine," he said.
He appealed to the government to provide a mechanic village where mechanics would be trained and sensitised to the use of modern tools. (NAN)