By Levinus Nwabuighiogu
"Today, we are taking historic and concrete steps that will further strengthen our understanding, expand the frontiers of our inclusiveness and deepen our bond as one people under God."
With these excerpts from the speech of President Goodluck Jonathan on Monday, October 7, 2013, the Advisory Committee for National Dialogue was inaugurated.
The Committee has one central task of fashioning out the process of organizing a national conversation where all the ethnic nationalities that make up the polity of Nigeria will gather at a table and discuss their future in the marriage that was initiated some 99 years ago. Former colonial chief, Lord Frederick Lugard had in 1914 amalgamated the northern and southern protectorates to form the political entity called Nigeria.
But make no mistakes about it. That speech has many connotations. For the first time in the recent past, a Nigerian President has taken a detour from the usual "Nigeria-is-one" mantra and acknowledged the presence of harsh realities that threaten the corporate existence of the country.
For the first time also, a President who ab initio saw no need for the conference made a u-turn. Believe it, that is a rarity from presidents. But yet, very unpresidential. Leaders usually think hard and long before taking their decisions.
And when they do, they stand by them and give cogent reasons for it. But thank goodness that there is a President who swallows his pride and then listens to the yearning of the people in this part of the world. He has his reasons for doing so.
Hear him: "Permit me to very quickly review the foundational principles that drive our action, and also address a few matters arising. Firstly, let me emphasize that this is a national project, a sincere and fundamental undertaking, aimed at realistically examining and genuinely resolving, longstanding impediments to our cohesion and harmonious development as a truly united Nation.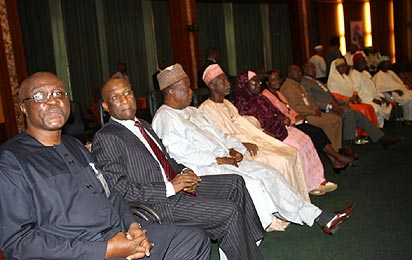 "There is a view by some of our people that we do not need to sit together to dialogue over the socio-political challenges facing our country. Some believe that because we have held several Conferences in the past, we do not need to hold another one.
I was one of those who exhibited scepticism on the need for another Conference or Dialogue. My scepticism was borne out of the nomenclature of such a Conference, taking into cognizance existing democratic structures that were products of the will of the people."
In many fora, President Jonathan has repeatedly said that Nigeria can never collapse under his watch. But the latest decision, many say tends to contradict that posture fearing that the call for the Conference is ominous. For instance, they ask what if the nationalities gather and eventually agree to separate. Will their choice be respected or will the President say it wasn't the original idea? Again, what if the issues defy compromises?
Meanwhile, the development on the other hand has also thrown up some leadership questions. Analysts argue that national conferences are almost always a product of leadership failures in any society.
Infrastructural decay, insecurity, extreme poverty, massive public corruption and social disorder herald the need for conferences. To them, it is the manifestation of gross incompetence of the leaders.
Is that the case in Nigeria? Do we really need a national dialogue or a competent leader who will think Nigeria and not his tribe and religion?
Saturday Vanguard during the week sought the views of some Nigerians on the issue. Below are their submissions.
We must talk—-Ankio Briggs, Niger-Delta Activist
I am one of the people who have called for a sit down to discuss. Whether it is called Sovereign National Conference or Dialogue, whatever they wanna call it, my point is that Nigeria is made up of Sovereign Nations. These nations existed before the British created Nigeria and these sovereign nations are the people that make up Nigeria.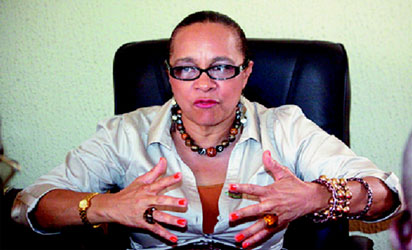 So, what for whatever political reasons they are changing, whatever they wanna call it, it doesn't make any difference to me. What is important and very critical is that these sovereign nations that make up Nigeria must sit down and discuss. We are a hundred years old in 2014. That is all what we are celebrating. It is a figure. For hundred years, we have not achieved anything to be celebrated.
Therefore, my opinion is that all the nationalities that make up Nigeria, whether they are three hundred or five hundred, one million or hundred million ethnic groups, we must sit down and discuss and nobody should represent the other person. Ijaw person cannot represent
Itsekiri person, Ogoni person cannot represent Tiv man. I am a Nigerian but I am an Ijaw Nigerian. In America, you hear people saying they are Irish American, etc. I am an Ijaw Nigerian therefore I will discuss Ijaw matters. And in discussing Ijaw matters, the first thing I will discuss is the resource ownership.
The second thing is federalism. The next thing is self determination. Self determination is not a break up of Nigeria. It is you recognizing who I am and I recognizing who you are. Then the Ibra man will bring his own. The Tiv man his own. The Igbo will bring his own. The Yoruba his own.
The Hausa-Fulani his own. The middle Belt people that have so many other different nationalities will bring their own. So, those are the issues.
It is deceptive —Rotimi Fashekin, Former National Publicity Secretary of defunct Congress for Progressive Change (CPC)
This talk about national conference by this regime is all deceptive. It is colossal deception. It is not meant to achieve anything cogent because in the real, we don't need national conference to answer to
the problems affecting this nation currently. What this regime is trying to use this national conference to achieve is a kind of escape; the desire to extricate himself from the issues confronting this nation the President has been elected to solve.
It is not Sovereign National Conference that will help us to solve ASUU strike; to resolve the issue of planes that are dropping from the sky; that will resolve the ballooning cost of governance that has been disturbing the progress of the economy.
It is not sovereign conference that will resolve these myriads of problems. But because there are people who want to feed fat on some of these things, you now want us to believe that Sovereign National Conference is one-size-fits-all, a solution to our nation's predicament.
Conference will serve no purpose—Dr. Junaid Mohammed—Second Repblic Lawmaker and National Coordinator of the Coalition of Northern Politicians, Academics, Professionals and Businessmen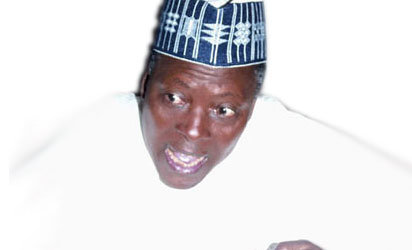 If my memory serves me right, the agitations for so much Sovereign National Conference started somewhere around 1991 after the mess created by Babangida.
First, he tried to conduct an election and then we moved on to 1992, when he himself refused to accept the result of the elections he conducted through the Electoral Commission which he appointed 100%. Now that was the beginning of the agitation for the National Sovereign Conference. From then and now, the agitators were mostly confined to a certain ethnic group, mostly the so-called South-South, in Delta and some people in the South East.
Now, there have been so many of such conferences. Some were called constitutional conferences in 1992 to date. Some were called something else but on the whole, I understand there are some misguided understanding by the government of the day and individuals who are running the government, that perhaps; a Sovereign National Conference will solve problems of governance because every one of those who summons such conference has been a failure in Government. It has been used to justify their failure.
It has been used as a diversionary tactic. Secondly, this is surprising. All of those failed Governments, failed Governors and Heads of Governments have also been desperate to prolong their tenure in government which means that they were not performing and they were not prepared to let go. And that's why we are saddled with those conferences.
Under Babangida, we had some. Under Abacha, Abudulsalmi Abubakar, in his own, he didn't bother to call anybody. He simply sat down in one of the Conference rooms in the Presidency and amended the Revenue Allocation Formula, then Obasanjo and now, this more unserious and most irresponsible Presidency, we are been asked to go through the same undertaking.
Now, I normally ask people who are supportive of the conference. What does the conference stand to achieve? And do we actually know our problems? And if we do, how will the conference do to address those problems? Anytime I ask what will be the end game of the conference, I have not had a single coherent answer either from the President, Government, the ruling party or any of the agitators who are living in Lagos.
Two: when I drew the attention of the people on the down size of the conference of the impunity and break-up of the conference, none of them have given me an answer.
They have not on their own determined the national problems that we have. What I imagine as the problem of Nigeria: under development which is as a result of corruption.
Two; there are others which we called contextual problems. They include ethnic divisions, sectarian division, lack of sense of tolerance among our leaders, bankruptcy and lack of ideas amongst our leaders; suddenly compromising institutions like the Judiciary, the national Assembly, INEC, the Police and so on. Tell me, what will the conference do to address these problems? They couldn't tell me anything.
There is no substitute for justice. You must be fair to people irrespective of numbers, identities, their sectarian and confessional status. You have to be fair to them.
If you believe that power can be reduced among contending corrupt forces who want to come power the way PDP is doing, the way the irresponsible President, called Goodluck is doing, irresponsible advisers of him like, Edwin Clark, then there will be no solution to the problem even if you are to have one hundred million sovereign national conferences.
Instead of holding the leaders accountable for  failing to do what they have supposed to have done, you are going on a diversionary tactics to bring in unnecessary arguments. People are not happy because there is no justice. People are not happy because they are unable to hold the political leaders accountable under the system we have. What is the use of the National Assembly?
Is it not supposed to be a Sovereign National Assembly? Let's assume we have a conference, where will the laws be made? How would the constitution be amended to accommodate everybody's view if indeed, the conference holds and recommendations are accepted? What happened to the President himself? When the sovereign national conference begins, is he going to continue to exercise Presidential powers?
These questions must be answered.
Conference is to divert attention—-Dr. Usman
, Former National Secretary, Action Congress of Nigeria
If you want to be fair to Jonathan, you will say that he has done these things to divert attention from his gross incompetence. He is totally incompetent. He has failed to achieve a single thing. And he wants to take peoples attention away to get them to start talking about these issues of who gets what, what ethnic group do you belong to?
No. These issues are always accentuated by bad governance. Go back and check starting from Babangida through Abacha, Obasanjo now Jonathan. Consistently, any time this issue comes up, the President is in trouble. Check your human indices, you find they are the worst.
Leaders take away attention. These inequalities they are creating accentuate these feelings of equality. But the ordinary Nigerian is not asking Jonathan to correct it. Give people good education. You can't settle the issue of ASUU, now, the doctors are on strike.