THE availability and cost of electricity has long been identified as the major factor in determining growth of   Small and Medium Scale Enterprises (SMEs). The economies of advanced countries have been hinged on growth of SMEs  and the future of Nigeria's economy, likewise, is dependent on small enterprise.
 VANGUARD therefore played host to various stakeholders in the businesses of regulation, generation and consumption of electricity with a view to exchanging ideas and bringing focus and clarity to the electricity situation in Nigeria.
Participants:-
Engr. Alomo Abel  Project Engineer PSC Industries   (Alternative energy providers)
Mr. Bassir Seye
Manager, Project Finance, Asterios Capital (Financiers)
Dr. Ibrahim Abba
Commissioner, Government & Consumer Affairs Division, Nigerian Electricity Regulatory Commission (Regulators)
Mr. Nelson Ubong
In-house contributor
Mr. Ogundipe Kayode
Pragmatic Technologies (Alternative energy providers)
Mr Ojurongbe Seyi
Coordinator- Programmes Department,  Leadership, Effectiveness, Accountability & Professionalism (LEAP) Africa.  (Representatives to SMEs)
Ms Orakpo Ebele     In-house contributor
Barr. Salu Olawale
Principal partner   Olawale Salu&Co ( Constitutional lawyer)
Mrs Taire Morenike
Moderator
Morenike Taire
THERE has been a lot of outrage over the recent increase in electricity tariffs. On one hand, people are complaining they  were not well informed.
People are not convinced. A lot of issues which I hope will be brought to the fore today. Mr. Ojuroungbe, is there a direct relationship between  electricity tariffs and business?
Seyi
We train business owners in leadership skills and we get to interact with business owners. A lot of them share their concerns on the things that affect their businesses and electricity  appears to be their major concern.
Morenike
When the tariffs are increased how does it affect you as a business owner?
Seyi
What they keep saying, the first challenge is  non availability. The second has to do with increased  tariff. They are paying so much for what is not available.
Morenike
Dr. Abba, was this increase necessary?
Abba
This is a service that has been provided by government for  decades and we've seen how  inefficient this service is. There has been a lot of money poured into the sector in the last one decade with very little results.
The way forward is liberalizing the sector and by liberalization we must open the door for investors to come in both local and international. The power sector reform started in 2000 leading to the Act itself finally signed into law in 2005.
It unbundled then NEPA into 18 companies and then rolled out plans for privatization so the tariff increase is a very essential component because you have to redeem it to the point where the sector will be able to generate adequate revenue to sustain itself.
When we were designing the recent tariff regime we had the social sides taken into consideration because like in any infrastructure service, access and affordability are very key factors.
Medium scale enterprises
We had to also widen the scope  especially for small and medium scale enterprises and for poor people. We know for sure that any economy cannot be sustained if there is no small and medium scale enterprises.
China has more than 10 million small and medium scale enterprises  and they are the biggest employers  of labour.
Morenike
Gentlemen, would you like to add anything to- or challenge- what Dr. Abba said?
Kayode
I'd like to ask Dr. Abba if, before they effected the increment of tariffs, was there a platform made available for publics to make their contributions because as at today the tariffs have been increased, the cost of living has been increased and the supply of electricity is still inadequate. How do you justify the increment?
Abba
Were people really carried along? The regulatory process is participatory. We are required by law to consult widely for any regulatory process. The tariff itself is an order.
We don't just go about increasing tariff anyhow. the first one was rolled out in 2008 and is supposed to have run for five years meaning the next major review should have been this coming year but a lot of work put in was based on financial and economic assumption.
In 2008 there were projections that by now we would have at least 16,000MW capacity for generation and just like any product the cost of electricity depends on the quantum of generation: the more you generate, the less the price.
There are annual reviews because fuel costs vary, you have to factor in inflation and there's also foreign exchange. There is nothing we do that we do not involve stakeholders. We bring in experts, academics, for the financial and economic model we had university professors to review it. If we need to review the tariff they will have to justify that to the regulator and then the regulator will finally decide whether to accept, reject, review or whatever.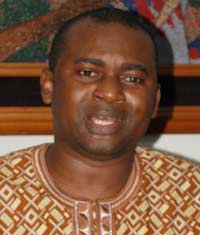 Government has subsidized power for a very long time. That's what brought in corruption because government employees are paid whether the service is delivered or not. There are political issues, commercial issues, market issues and consumer issues. The regulator is right in the middle managing these three key components. I am sure Seye here will agree with me as a financier, that he won't be supporting any bid for anybody if it does not make economic sense. s. We have various plans: residential, commercial, industrial, special categories like places of worship, schools, hospitals and  we also have streetlights,a general public service. All these have been subsidized and even the commercial are categorized into various sectors because the barbershop is not the same as a small factory or a woodwork shop that involves heavy machinery.
Morenike
If I may come in here I do not think it's a question of whether the supply is increased. For me it's more about the workability in terms of available funds.  Is it going to be actually possible or are people going to be literally thrown out of business.
Alomo
We are discussing is basically about the tariffs. The regulatory agencies are there, the operators are there, the consumers are there.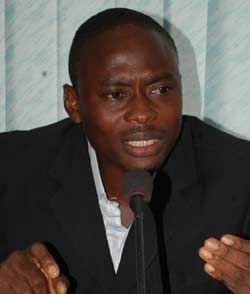 But the basic rudiments must not be neglected. Generating electricity in Nigeria and the whole of Africa is still basically from the conventional ways of generating electricity: specifically gas fire, gas turban, and very few of the hydro electric gas power station.
The cost of crude oil where the source of generating electricity will continue go higher. If we base our generation on the conventional  methods the tariff will continue to go up
The key point we have to look at is possible ways to cause electricity tariffs to come down and the SMEs to drive.
Ubong
I want to ask, how will you be able to regulate the people that have taken over,  the generating companies so that tariffs and even the service itself will be controlled, because if you want to compare it with the mobile companies…
Morenike
Mr. Ojurongbe:  does this challenge your need for efficiency, do you think that in a way small companies always try to hide behind other factors in order not to be efficient or is it an issue that cannot be surmounted?
Seyi
One major challenge was stakeholder management; they weren't duly informed and a lot of them (SMEs) did not even have a problem with the increment but availability. What is the added value?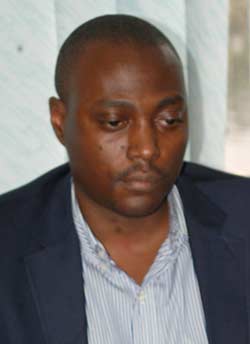 Seye
It's always going to be a politically challenging thing for the regulator in this case because you have to increase the tariff first and then that's what is going to be the signal for generation to improve because what has happened in Nigeria historically is that between about Obasanjo's military government to Obasanjo's civilian government no power plant was built in  Nigeria.
Risk-balance approach
There is chronic underinvestment in that sector and what that means is that we need to ramp up significantly the generation. We saw what happened when the government tried to build NIPP, the power plant.
What we were told was that the power plant was built and then suddenly someone asked, where will the gas come from?
The private sector would have a much more holistic and risk-balance approach to building it and for you to get the private sector involved to bring money to invest in that sector you have to have a tariff that guarantees two or three things: that they recover their capital costs…
Ubong
But not in one day!
Seye:
Definitely not in one day. You have to guarantee that they can pay  to maintain the investment so that when they build power plants they can pay  for fuel, people, replace spare parts and then you have to make sure they can make a profit.
It's challenging in the Nigerian case because the average person will complain he still does not have light but I cannot conceive of any other way of doing it. What it was at 7naira you are not even recovering your capital cost. Nobody would make that kind of investment.
To address the SMEs as well, part of the problem we've had generally in Nigeria is that most private entities are generating their power with generating sets, i-beta-pass-my-neighbour and the average of those generators are probably operating at 30% or 40% of capacity so there's a lot of waste in the system.
There should be more aggregation, maybe we should move towards new models of collaboration in which they are partnering to buy gensets together or they are partnering to get themselves connected together to the gas grid for instance as you see in Ikeja.
I know the Manufacturing Association of Nigeria has one of those initiatives in which what they've essentially done is to go together as a cluster and try to build power plants to serve their own needs and we need to get to more creative ways of doing things like that, at least in the interim until generation responds to the generation incentive.
Morenike
About tariffs coming in the way of incentive, are there other factors that are also responsible for inefficiency, particularly corruption in terms of power generation and costing?
Seye
The level of generation is just too low compared to demand so even accounting for corruption we still have a massive, massive shortfall in power generation.
Morenike
Dr. Abba, as at today, what amount of electricity do we need?
Dr. Abba
Unfortunately we are very poor in Nigeria with regards to data. We are doing a baseline study which will take anything between six months to a year before we get accurate figures but we can put things in perspective.
If you look at South Africa with population between forty and fifty million, they are generating over 45,000 MW and they still have some crises from time to time during peak periods.
They had a very cold winter this year so there was increased demand for electricity and they were rationing it. As at yesterday we had a peak generation of 4,000MW so you can see the gap as Seye said. We may not need up to 45,000 because we don't have the industry South Africa has but I can assure you, 30,000. If you quantify the amount of energy being used by that big generator I saw when I was coming up…
Ubong
1000KVA
Abba
Costs 45/50 naira/KW hour. The small i-pass-my-neighbour is up to 70 because they are using petrol and they are even more inefficient. Our highest tariff in Nigeria today considering inefficient networks that we have is 23 naira/KWhour, and that, most of us here are not paying up to half of that in our own residential consumption so we are still being subsidized.
Subsidy regime
In the subsidy regime there's a cross subsidy. The bigger industrial consumer and the richer take more of that 23naira. Those that have dedicated transformers will pay more.
The poorest members of the community are the rural dwellers and urban poor. Anybody that consumes 50KW and below per month, their tariffs are only 4naira/KWhour, so you can imagine . then we come to the commercial where the SMEs fall in.
They also enjoy low tariffs. How much will it cost to buy one gallon of petrol? We have 36 states in Nigeria and 724 local governments. Even if you want to reach all local governments and talk to people and use radio and television and newspapers as much as we have done we will only be able to cover after two years.