By Helen Ovbiagele
This new father was shocked when he rushed to the hospital to view his first child and he found his wife in tears. When he asked her what the matter was, she pointed silently at the cot beside her bed and continued sobbing. The man looked into the cot, saw the baby and sprang back in horror. He didn't sob, but looked downcast as he went to lean against the wall. A nurse who came in saw the abject misery on the faces of the couple and she tried to assure them that the severe case of harelip that their son had, can be corrected by surgery, and that the child was healthy in all other respects.
'The doctor is referring you to the Orthopaedic hospital where they will decide when the surgery can be carried out. The baby is fine. He's a lovely baby.'
'Thank you madam, but we can't afford surgery. I work in a factory, and the money can barely keep us, let alone go pay for operation. Why should this happen to poor people like us? Is it a punishment from God or what? What have we done? There's nobody in my family or in my wife's family who has had a baby with any type of deformity, let alone this type where one can't see the baby's mouth. Operation? We have no money for that. Oh my God! What's this?'
'Mister, don't worry. It's government orthopaedic hospital. The money won't be much. God will provide. Don't worry.'
Sad, isn't it; that a day that was supposed to be a couple's happiest day as they became parents for the first time, could become a day of sorrow and anxiety for them. I'm sure, once home, they will get help.
No-one knows what causes harelip, or some other deformities, I'm told, but experts in maternal and infant health care have advised that good nutrition is very important during pregnancy to avoid complications and birth defects. That's a new one for me.
We learn all the time, as the times change. Earlier, pregnant women were told to 'eat enough for two' so that the baby won't be starved. When this led to much weight gain which couldn't be easily shed after birth, women were told to eat sensibly and watch their weight during pregnancy, so that it wouldn't get out of control. To my knowledge, there weren't specific instructions then, about what you should/shouldn't eat, with regards to possible defects in the baby.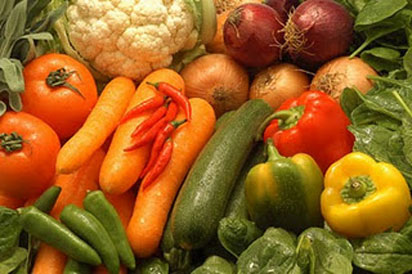 However, in the good old days in Britain, pregnant women were given free milk, delivered to their doorstep, uptill six months after the arrival of the baby. Even here, before our independence, UNICEF supplied free powdered milk in hospitals in the north. I doubt if that largesse is still available to the poor these days.
At a seminar for the launch of a baby food product recently, an expert, a professor of Pathophysiology and Clinical chemical Analysis, was reported to have said in his paper that the development of a baby could be affected by the nutrition of the mother before, during and after pregnancy; adding that one of the problems associated with inappropriate nutrition of mothers was obesity, which he said was becoming more prevalent in Africa
. He noted that it has come to be accepted that small birth size is related with diseases like hypertension, coronary artery disease, non-insulin dependent diabetes, stroke, dislipidaemia and impaired neurodevelopment, while large birth size is related to some forms of cancer – breast cancer, prostate cancer, testicular cancer as well as childhood leukaemia. Pregnant women are said to need more fish, oil fatty acids and vitamin D for their children's brain development.
These are very useful tips, which will hopefully, and by the grace of God, help reduce complications and birth defects if adhered to, but I'm afraid that as usual, they are restricted to the enlightened in the urban areas.
What do the pregnant women in the rural areas know about nutrition and baby development? Some experts used to tell us that those residing in the rural areas are more healthy than the rest of us because they eat green vegetables, don't breathe in the polluted air that we have in the cities, and are physically active. There may be some truth in this, but it has not eliminated the birth defects for the women in the villages.
In fact, these days, you find women coming from the rural areas to the cities to seek medical relief for various deformities. Besides, the masses in the urban areas are not privileged to avail themselves of information disseminated at seminars or conferences, so, the majority of them are just as ignorant as many rural dwellers about what's good nutrition for the baby forming in the womb.
To many, the good life is a diet of fast foods, lots of sugary and oily foods.
Nigeria is blessed by highly qualified experts in most areas of life, and many of them do share their knowledge via seminars and conferences put together by NGOs, private organizations and even the government. Sadly, the man on the street is left out. It is left to those who are paid to rule us, to see that relevant information seeps right down to the masses in all the corners of the country.
The condition of the pregnant woman is very delicate because it isn't easy at all, carrying a dependant human being within one's body.
Government is not only for the enlightened, so, whatever is being done to enrich and make safer the lives of the upper/middle classes, should be done to those at the lower rung and the grassroots.
The States and local government areas should see that regular talks are given in local languages in the town halls of towns and villages on nutrition, health issues, and safety.
I'm aware that in some government hospitals, midwives do give a short talk sometimes, to pregnant women in the local dialect., but they don't give in-depth information on diet and exercises.
A friend who retired from the medical profession to go settle in the rural areas, said that medical care in small towns are almost non-existent, and that's why maternity homes are run by retired midwives and birth attendants. As for paediatricians to examine a baby at birth, she said that's unheard of.
So, rural dwellers manage what birth defects they can, and if there's no improvement, the parents are sent to the cities to seek medical aid for their ward. That's a shame. It only means that the Ministries of Health at all levels are not alive to their responsibilities to citizens. Every hospital in the nearest town to villages should have experts in the various health fields that the hospitals in the urban areas have.
Subscribe for latest Videos