BY SAM EYOBOKA & CALEB AYANSINA
… says 2006 census manipulated to favour North
ABUJA—The Christian Association of Nigeria, Sunday, warned President Goodluck Jonathan against being used by Northerners to sacrifice chairman of National Population Commission, Chief Festus Odimegwu, ahead of 2015 election, following the revelation of the true nature of 2006 census by the latter.
Odimegwu had described the 2006 census results as incredible, and his declaration earned him a query from the Office of the Government of the Federation.
CAN called on the Federal Government to withdraw the query and tender an apology to Odimegwu in the interest of fairness, insisting that 2006 census results were cooked to favour the north .
The association also decried the politicization of Odimegwu's comment, saying they were ploys by the North to blackmail President Goodluck Jonathan ahead of the 2015 general elections.
A statement by the Public Relations Officer of CAN in the 19 Northern states and Abuja, Mr. Sunny Oibe, said the call by Arewa Consultative Forum and Governor Rabiu Kwankwaso of Kano State for the removal of the NPC boss before the 2016 census because he was a southerner was misplaced.
He said: "The call by ACF on President Goodluck Jonathan to make sure that Odimegwu does not supervise the 2016 census is misplaced.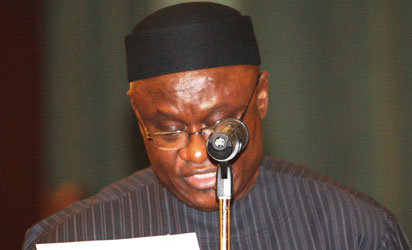 "The question we are asking is: which part of the North are they saying has higher population? Since when has ACF become a political party that every time they will always dabble into politics?
"We in CAN hereby demand that the Federal Government should withdraw the query issued to Odimegwu with immediate alacrity. Why would the government be blindfolded by Kwankwaso?
"The government should also apologize to Odimegwu; Jonathan should make sure that nothing happens to him. We are surprised that Jonathan is allowing himself to be intimidated by the Islamic North.
"Before the 2006 census, we confronted the former chairman of NPC, Mr. Samuila Makama from Plateau State on why religion and ethnicity are not included in census matters to be able to ascertain who is who in Nigeria and the man was sweating.
"We wanted to know which tribe and religion exist in Nigeria and that this information must be included in census data. The man was sweating. The North then blackmailed and intimidated ex-President Olusegun Obasanjo that if the indices were not removed, they won't participate in the exercise."
According to him, although there was a census that was conducted during the Ibrahim Badamasi Babangida's administration, Lagos State was given a figure more than Kano.
Oibe, however, added that thereafter, the late General Sani Abacha came and split Kano into Jigawa and Kano states.
He said: "As at today, half of that Kano is more than Lagos. So are we saying that Lagos is not growing, meaning that it's only the core North that is growing?"