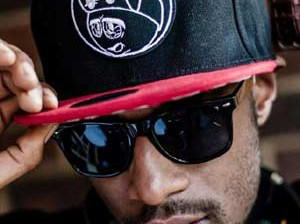 Tehn Diamond
Lagos – Zimbabwean Hip-Hop sensation Tehn Diamond will be showing off his raw lyrical power on this Sunday's live Big Brother: The Chase eviction show, as the continent waits to see if their votes will keep their favourite housemates in the game.
The Harare-born lyrical landscaper, rapper, singer and songwriter has won acclaim around the world for his powerful lyrics and soulful sounds. Currently working on his debut album, The Perfect Tehn, Diamond first gave Africa a taste of his talent with his mixtape Student Of The Game: Higher Learning. His second offering, Student Of The Game: Boys Will Be Boys coincided with the massive "Who Is Tehn Diamond?" campaign, which saw a massive increase in his Zimbabwean fan base.
The music bug bit properly while Tehn was studying towards a financial degree in Australia, he then spent two years touring Australia and Asia to hone his talents. He received radio airplay in the UK, New Zealand, Australian, Namibia, Zambia and in Zimbabwe. In 2012, he collaborated with Chiwoniso Maraire, Ba Shupi, Junior Brown, MC Chita and Tumi & The Volume and headlined the Chimanimani Festival, performing to almost 10 000 people.
So far in 2013, he has headlined the Harare International Festival of the Arts – and now takes his place on the Big Brother: The Chase stage for what promises to be an unmissable performance. He will also be joined on stage by Jnr Brown and DJ Take Fizzo.
In Addition to Tehn Diamond's performance, DStv audiences can look forward to a guest appearance by Big Brother StarGame's winner, Keagan Petersen. He will share his experience in the show, particularly the emotions that the current housemates may be feeling at this point in the game. Viewers will also hear how winning USD 300 000 has changed Keagan's life and what he has been up to since StarGame.
 Voting is also still open, so vote to keep your favourite housemate in the game. The housemates in danger of eviction this week are Feza, Dillish and Cleo. Lines close at 06:00 CAT on Sunday morning