By Ochereome Nnanna
HURRAY! I say it again: hurray!! The Armed Forces of the Federal Republic of Nigeria have announced the elimination of Abubakar Shekau, the leader of Boko Haram, the religious sect that put Nigeria on the prime spot of terrorism map of the world.
I am very inclined to believe it is true, and that the recent video of a figure ranting and challenging US and Israel, said to be staged by Shekau, was a mere shamming.
President of the Christian Association of Nigeria, CAN, Pastor Ayo Oritsejafor, has correctly made it clear that Christians are forbidden to rejoice when a human being – including one's supposed bitterest enemy – dies. After all, our enemy is not human.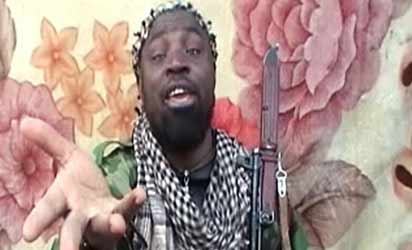 The real enemy merely uses gullible and handy humans (and these include even Christians and people of other faiths and the non-believers) to do its evil work.
When you kill the leader of a terrorist organisation you have not cut off the head of a snake. You have merely beheaded a hydra, and hydras have the frustrating habit of growing new heads when you cut off one. After all, before Shekau, there was a certain Mohammed Yusuf, the leader of the group who was captured and extra-judicially executed in police custody. Of course, we also remember that no sooner had the United States marines tracked down and killed Al Qaeda leader, Osama bin Laden, than his Deputy, Ayman Zawahiri, replaced him to continue their evil struggle.
Sad as I am that we have lost a (misguided) soul I, however, have three reasons to be glad. The first is that the Armed Forces of the Federal Republic of Nigeria, is proving its might and capacity to defend the territory and citizens of this country from yet another internal threat. After wasting precious time during which a lot of innocent lives were lost to suicide bombings and gun attacks, targeting Christians and Muslims as well as security personnel and their installations, President Goodluck Jonathan's state of emergency in Adamawa, Borno and Yobe states is yielding credible outcomes.
Within the space of one week, the Defence Headquarters was able to announce the extermination of Nmodu Bama, Shekau's cruel deputy, his father, Alhaji Abatcha Flatari (the group's spiritual guide) and 17 other Boko Haram fighters, as well as Shekau himself. Their hideouts in the forests and mountains of North East Nigeria have been smashed and are undergoing a massive mop-up under a new Army Division recently created by the Federal Government. Telecom facilities are being refurbished. In fact, the government of Borno State was so sure of itself that it even organised a grand durbar at the end of the Ramadan some 10 days ago. I am full of joy that President Jonathan and the Armed Forces of this country are proving me right in trusting them to perform their constitutional duties to secure the state and its citizens.
The second reason for my delight is that my plea to the citizens of the besieged areas that Boko Haram is not an army fighting for the political or religious interests of anybody did not fall on deaf ears. I have said it here severally that some politicians from the North seeking to blackmail the President and score cheap political points towards their dream of forcing power back to the North, made it seem that Boko Haram was fighting for the North and Islam. How can that be when the North and Muslims were the major casualties of the terrorists? One of the factors contributing to the steady progress towards the defeat of the terrorists is the involvement of civilian patriots and indigenes of the target areas, especially Maiduguri. They call themselves "Civilian JTF". They risk their lives and those of their family members and expose the terrorists and their cohorts, shunning the antics of politicians who seek to demonise the military's patriotic and gallant efforts to crush a cruel enemy.
I suggest that efforts of these civilian partners should not be in vain. They must be rewarded. Young men and women among them who have shown extra-ordinary gallantry and patriotism should be considered for enrolment into the police, military or immigration services if they are still young enough and willing. Those who are politically inclined should be keyed into the process to help rebuild the theatre of war. The next army of young, mechanised farmers and tradesmen should come from among them. They should not just be allowed to drift back home to idleness, unemployment and poverty. There should be constructive engagement.
Finally, I am happy because my formula for solving the problem has worked. From Day One, I made it clear that the challenge posed by Boko Haram and other upstart foreign-sponsored terror cells could only be solved first by "stick" (military force) before "carrot" (dialogue). It was not my invention. It is simply the way it is done in other countries threatened in similar fashion. Even the Niger Delta militancy was put to rest using this tried and tested method.
Boko Haram and other Jihadist terror outfits are threat to the very existence of Nigeria. They seek to establish a system totally at variance with our constitutional prescriptions, the very document that makes all of us Nigerians.
The politically motivated mischief makers wanted the Federal Government to go cap in hand to beg them for dialogue. They obviously meant to portray President Jonathan as a weakling who was unable to do the work of a Commander-in Chief. Boko Haram's implacability helped matters. It became much easier to take the right decision.
I wish the JTF will put the doubt over Shekau's real fate to rest by displaying his body, or at least showing video evidence of his demise to a select audience as in the General Abacha "coup video" of 1997.
That was how the White House convinced the world that Osama bin Laden had indeed been taken out.