By Sola Ogundipe & Victoria Ojeme
DARK clouds have gathered over the fortunes of the health sector yet again as workers of all Federal tertiary health institutions nationwide, under Joint Health Sector Unions will embark on an indefinite strike from 12 midnight today.
In a statement issued yesterday, the unions noted that the strike was called at the expiration of a 21-day ultimatum issued to government on the August 1, to accede to the 10-point demand and agreements reached on May 10, 2012.
The statement was signed by National President and Secretary-General, Medical & Health Workers' Union of Nigeria, Mr. Ayuba Wabba, and Mr. Marcus Omokhuale, respectively; National President, National Association of Universities, Teaching Hospitals, Research Institutes and Association Institution, Mr.  Adeniji A. and the Ag. General Secretary, National Association of Nigeria Nurses and Midwives, Mr. Yusuf Badmus W.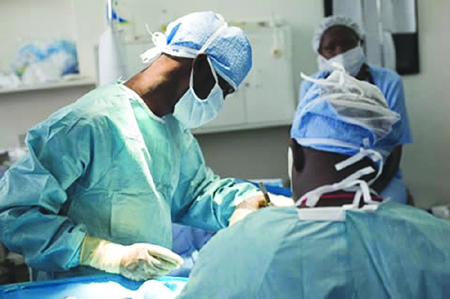 It said members of the unions at the states and local governments health facilities are expected to join the strike as from 12 midnight by August 28.
Recalling the events that led to the current face-off, the unions pointed out that at a meeting called by the Minister of Labour and Productivity on Monday, August 19, neither the Minister of Health nor his representative attended the meeting.
They also recalled an earlier meeting, where it was resolved that items agreed upon required the action of the Ministry of Health on or before May 29, 2012, to allow the Technical Working Group commence its sitting.