By Ebele Orakpo
Dr Ola Orekunrin is a UK-trained physician with a specialist interest in trauma and pre-hospital care. Upon graduation from the Hull York Medical School  in England, as one of the youngest doctors in the UK at the time, Dr. Ola, as she is fondly called, worked for nearly ten years  in the National Health Service (NHS) UK before coming back to Nigeria to pursue her dream.
She is a member of the American Academy of Aesthetic Surgeons, member, British Medical Association etc. and a helicopter pilot. In this chat with Vanguard in her office in Lagos, Dr Ola who is the Managing Director of Flying Doctors Nigeria Ltd, West Africa's first air ambulance service, speaks on why she ventured into the air ambulance service business and her passion for healthcare in Africa.
Excerpts:
I graduated from the Hull York Medical School in England and worked in England for some years. In 2008, I was awarded the prestigious MEXT Japanese Government Scholarship where I and my team mates carried out some research in the field of regenerative medicine in Tokyo, Japan. I currently work in Nigeria as the Managing Director of Flying Doctors Nigeria Limited which is one of the first air ambulance services in the whole of West Africa.
What motivated you to go into air ambulance services, considering that it is capital-intensive and a seeming unviable business in Nigeria?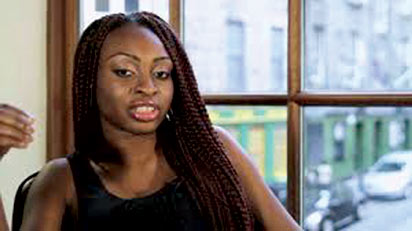 I was already studying medicine in the UK some years ago when my younger sister fell seriously ill while on holidays in Nigeria and needed urgent care but the nearest hospital couldn't deal with her condition. We immediately began to look for an air ambulance service to quickly transport her to a suitable healthcare facility. We searched all across West Africa but found none.
The nearest one at the time was in South Africa and they had a 12-hour activation time but by the time they were ready to activate, my sister was dead. It was really a devastating time for me and I started thinking about whether I should be in England talking about healthcare in Africa, or I should be in Africa dealing with healthcare and trying to do something about it and here we are today.
So your sister's death was the catalyst or final decider for you?
Yes. But again, I have always been very interested in health and healthcare delivery especially how we can come up with innovative/creative ways of delivering healthcare to people and I realised that Nigeria is a very vast country and it is extremely difficult to get around and I wanted to meet that need. I also realised that so many people were dying not just because of the state of the hospitals but because people were not actually able to get to hospitals on time.
A lot of people across Nigeria live in areas where it takes several hours by road to get to the most appropriate hospitals for their injuries or illnesses. Sometimes, they live in very far-flung areas. A lot of Nigerians live offshore as well so sometimes, it can take many hours or days on roads that are uneven and barely motorable to get to the appropriate hospital to take care of their medical conditions. This is the problem I wanted to help solve.
I wanted to find a way that I can facilitate people who were critically ill; get them to see a doctor, and not just any doctor, I wanted to facilitate getting the right patient to the right facility, within the right time frame for that particular illness, and that's why I started the air ambulance service three – four years ago.
Do you work in collaboration with airlines?
No, no. We have our specialised aircraft that have all the equipment inside, adapted for that particular purpose. Right now, we have a pool of aircraft that we use – from helicopters to access offshore or very remote areas, to propeller planes that can go on bush-type paths/non-defined runways and the jets that can obviously land at major airports.
It seems your clients are the upper echelon of society, the rich and powerful…
(Cuts in)… No. A lot of people tend to think that our services transfer only the rich abroad. But one thing I would like to point out is that contrary to popular opinion, majority of our journeys are actually within the West Africa sub-continent, so most of the journeys we undertake are actually transferring people within West Africa, example, from Chad into Nigeria for treatment because believe it or not, in places like Chad and Mali, and surrounding countries, they might not even have the facilities that we have, so sometimes, they need to come into Nigeria for treatment.
Nigeria is a very vast country with a lot of rural areas so a lot of the journeys we undertake are actually transferring people from rural areas or offshore areas into Lagos or Abuja for treatment and only a small proportion of our work is international repatriation which is transferring people from Nigeria to other countries for treatment.
What was your start-up capital and how did you raise the money?
I had some money obviously because I had some businesses in England so I used my money to start up the air ambulance service. I am actually going to write an article on the Power of a good salary. I think if you earn a reasonable salary and you decide to save 50 – 60 per cent of your salary for a number of years, you can use that to start up any business you want to go into. And once people (investors or banks) see that you have managed to amass that amount of money by denying yourself of so many things to be able to get to where you are; then they will be more likely to give you money.
So I had some businesses; I had a teaching business, I was working in Japan and I managed to save probably about 50 – 60 per cent of my income over a period of years which I then brought to Nigeria and used it to start Flying Doctors Nigeria. That was where I got the start-up capital from. I have been working on this for a number of years before I came to Nigeria and obviously, it was very, very difficult.
People say they don't earn enough to save. Everybody earns enough to save but you've just got to deny yourself of certain things. So while everybody was wearing new clothes to work, I wore only surgical scrubs for a year. I did not buy any new clothes.
While everybody was going to the hair salon, I refused to join them. I instead learnt to braid my hair by myself. I would sit in front of the mirror in my room and do tiny braids and it used to take me a whole weekend so all that money was saved. When you become a medical doctor in England, there are a lot of people who are willing to give you money. You get access to finances so you can get a new car and pay little by little. I did not do any of those things. I still used my old banger that I had as a student.
(Laughing); I could remember in the hospital, while everybody had their new cars like Ferrari and Porsche, I had my old car. Sometimes it will stop on my way to work. It was so terrible but I had to try and keep that vision alive; that I wanted to start a company in Nigeria and I needed to save a certain amount of money to do it. I was also working extra shifts.  I was always doing the extra job I hardly ever had any break time.  So it took a lot of sacrifice and eventually, I was able to get a lump sum together and bring it over to Nigeria to start up Flying Doctors Nigeria Limited.
What were the challenges you faced?
Starting up this kind of business of course, comes with a lot of challenges. There was the challenge of getting the right personnel for the job, looking for the right aircraft, don't forget we have people of different sizes and certainly, different injuries and sicknesses that require different aircraft. We had the challenge of choosing the right drugs and equipment to be used for such services.
There is also insecurity. The government is trying its best under difficult circumstances but there is always room for improvement.
But despite all these, the passion, love to save lives and love for the job have kept us going.
Who are your clients?
The truth of the matter is that when you look at the percentage of people whose lives we have saved so far, they are mainly people that never imagined that they would ever use an aircraft not to talk of being flown in a private jet plane to a hospital in the UK, India, South Africa, Saudi Arabia or some neighbouring African countries.
The doctors:
Our doctors are not just doctors; they have certificates in Aviation medicine. You cannot just bring in a general practitioner to do this job. We have doctors that are at all times working in the intensive care units of hospitals because what we do is all about saving lives. They have years of experience in both acute medicine and the aviation industry.
How affordable are your services?
It is very rarely paid for by the end-user. Usually, it would be the company which takes life cover for all of their employees. I mean, who is most likely to get injured in Dangote Group? It is not going to be one of the directors. They are not working with the machines; they are not out in the rural areas. It is going to be one of the workers. So naturally, it is people that are really quite underprivileged that access our services. Who is going to get injured during a bank robbery? Again, all the directors are sitting in Victoria Island, it is the person in that remote lonely village branch in the middle of nowhere that is going to get shot and injured and it is those people that companies cover.
Sometimes, it is even covered by states. For example, if a large bombing incidence or large disasters occur, the government does actually help in a way even if they do not fully invest in the service.
When there is a large disaster or huge problem in a state, they will pick up the bill for flying the patients when the state hospitals are overwhelmed. May be 100 people need intensive care after a bombing incident and there are only 10 intensive care beds, the government may take the burden to fly the most ill people, may be to Lagos or Abuja for further treatment.
How do you get your clients?
We have certain industries that we target. We target high risk industries like the banking industry because the spread of the branches is so wide and sometimes in quite sensitive areas and rural areas. The construction industry is also quite risky in that they've got a lot of people working at heights and working with dangerous materials; the oil and gas industry, the manufacturing industry are all high risk. So we look for clients within those industries. We also have clients in the insurance industry.
Are you finding fulfillment in this job?
Yes. Flying Doctors Nigeria Limited has helped me to combine my deep love for medicine and Africa with my passion for flying.