In this interview with MICHAEL EBOH, Baba-Jallah Epega, Chief Executive Officer, EMC3, talks about the vast opportunities inherent in the Nigerian economy and how Nigerian businessmen can benefit from a bi-lateral trade relations with Brazil.
Excerpts…
Can you give us an introduction of yourself and your business?
My name is Baba-Jallah Epega, Chief Executive Officer, EMC3. As an ex.-banker and mathematician, I love that acronym, EMC3. The E stands for Events, M for Marketing; the three Cs are Creative Experiences, Conferencing and Concierge.
We look after super brands and have networks across the world, organising conferences, like for LinkedIn, World Economic Forum, across to people like Deutsche Bank, BNP Paribas, Yahoo. We are based in London, that was in the last fourteen years and I decided that it is time to obviously give back to Nigeria and work on some kind of a betterment strategy for Nigeria.
So I set up an office here in Lagos at the beginning of the year. I put forward some proposals to clients, ranging from FCMB to Zenith Bank, for their events and their conferences. African Finance Corporation is my biggest client here; to individual high net worth families like the Ibru family; who I do events and weddings for as well.
I realize that there is a gap in the market, looking after governmental events. I am pretty much working on strategies and policies that will bring about the betterment, not just government but private enterprises and individuals, working from macro to micro economics
I proposed to the Nigerian Investment Promotion Commission on certain work. I saw a lot of their research work. My research has also shown that lot of work has been done on road show strategies as opposed to forums. Road shows are very good just to show people what you do, but forums actually has a return on investment which is a follow up and a post-mortem of your event. So, not only do you show what you do but people show you what they do and you match the synergies between companies, businesses and within government lineage to each other.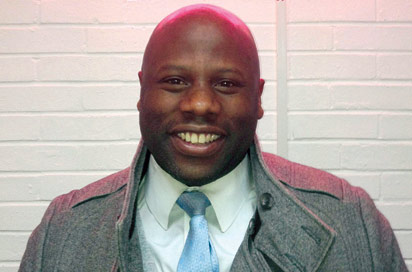 I propose that we do a global business and investment forum starting in Latin American because I already knew that China was a market that was covered and we are very much in bet with. But South America, there are a lot of Synergies, a lot of likeness, especially with Brazil. My case study shows that Brazil, which is eight times bigger than Nigeria, geographically, has the right GDP that we should be emulating because of their sectors of strength which are oil and gas, agriculture, finance and culture, for want of a better phrase.
I thought that this is a good way for Nigerian to find business partners for investment, so I targeted Brazil, and that is how this forum came about.
Why the concentration on certain sectors?
I am concentrating on the sectors which I have put forward, which are agric, power, mining, oil and gas, culture and tourism, infrastructure, women empowerment and construction, because I believe that we need to move away from the paralysis we have of oil and gas. Everything is about oil and gas, but in this country we have so much more than infrastructure that we need to enhance and that is built within the agricultural sector within power, without power we can't do anything.
Hydro electricity is a strong feature of this country; it takes a lot of investment, especially in power and agriculture. I believe that if we try and pull away from the oil and gas at this stage, in five to 10 years time, I am looking at the 2020 Vision that we have, we will be able to not be reliant so much on import for our raw materials. We export raw materials and we import finished goods which we should have here.
In Nigeria food security is a very big issue that is going to come about very soon.I believe bio-fuels like molasses and ethanol are the future, so we have got to start investing in it.
Have you been able to garner the support of the government so far?
The government, through their agency, the Nigerain Investment Production Commission, which I am a collaborative partner; we have a contract to roll this event; have shown interest. Some people say it is slightly early, but because my mentality has been formulated in Europe, I will like to start early. I am already organising events for 2015 for European companies and banks. For me, three month is not early.
The government has said that they are interested but because of the time now, that they won't come back till September to really push this. But they are very much interested, because it is in the mandate of the President. Brazil is a big part of our future the President from Brazil, she came over herself at the beginning of the year. There are a lot of policies and a lot of implementations that are going to come through the government that will run in tandem with these forums; so they are 100 per cent behind it.
Why Brazil?
I think Brazil is a very similar country to Nigeria they are almost like our big brother, even though in a way, they are like our younger brother. Going back to the 16th, 17th, 18th centuries, talking from Vasco Dagama, the Portuguese and sadly, the slavery side that came from Nigeria, a lot of our descendant and a lot of our cousins are in Brazil.
That is one of the first port that they stopped in South America to get to the West Indies and America. We have the cotton, the sugar trade and the slave trade, it went through Britain as well, but most of the Portuguese started trading with Africa, in goods and in people from 16,17,18th century and they were the ones that pretty much formulated a link between Brazil and Nigeria.
Their music, their belief in Sango and their gods, they come from Nigeria beliefs and culture. There is a place in Brazil which the Nigerian Government has taken over the Museum and built the Museum on Slavery because we have such affinity; down to a form of dance that they use to practice, because the slave masters didn't allow them to practice on their own, they have to make it into a dance which comes from our wrestling; whether you call it 'Gidigbo', but it comes from our ownwrestling. A lot of their culture is similar to ours because it comes from our culture, specifically in Nigeria.
What do you think will be the contribution of these forums to the Nigerian economy?
I think it is something that we have to look into ourselves now as a country and as a nation that we are very reliant on the government to put policies into place. But there is an old saying, from a father of economist — Adam Smith. He wrote a book titled, 'The Wealth of Nations,' in 1776. In the book, he said that every individual who whole-heartedly finds himself, trying to better himself through his own business inadvertedly as a collective betters the country as a whole.
I feel that the invisible hand, which is what Adam Smith is talking about talking about, is very pertinent for Nigeria and the society now.
We Nigerians are brilliant  and are entrepreneurs, we are well educated and very commercial in the way of business and we have great ideas but, we need the government to help us put these things to place — the infrastructure. By helping us with power, we can learn a lot from Brazil. Power alone, we need that; no other thing in the world; oil, gas, forget agriculture, even mining, everything. Power alone is the big part of our gap in the market. If we can help the average man, micro-economics, by giving them a stable power base to maintain their businesses you will be surprised how much more business will come from them.
The skills swap and knowledge swap from Brazil will help us and help the government. I am not saying that there are stupid, no, they are very intelligent women and men, but we will help them realize things can be done. It takes time though, that is the key thing, because what we can learn as a case study from Brazil is that they didn't do it over night.
It took their President 10 years to get to this stage, but they are still rioting. It's not something that will happen straight away, but we have to embed it now in society to help the individuals as a collective, so our country can be better. This includes the youth workforce and the women workforce. We have very brilliant women in this country but we seem to have some kind of chauvinistic idea that men are the rulers, which we are. I'm not saying that we are not. We can't neglect such a great workforce as we have as women.
Subscribe for latest Videos