JOHANNESBURG (AFP) – Graca Machel, the wife of ailing South African icon Nelson Mandela, said she was less anxious about his condition Friday, five weeks after he was admitted to hospital.
"He continues to respond positively to treatment. I would say that today I'm less anxious than I was a week ago," she told state-backed SABC television.
It is the latest in a series of upbeat accounts, which seem to suggest that while the 94-year-old's condition remains "critical", it has improved somewhat.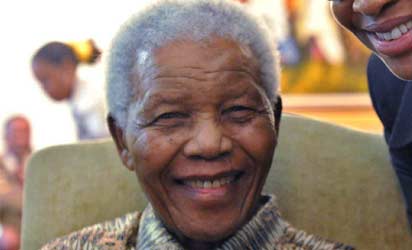 After visiting Mandela late Thursday, President Jacob Zuma said he was "responding to treatment."
"He remains as much of a fighter now as he was 50 years ago," Zuma said, marking the anniversary of a police raid that led to Mandela's life sentence in prison.
Earlier in the week Buyelekhaya Dalindyebo, who is one of Mandela's nephews and king of his Thembu tribe, said the former statesman was "conscious".
"He could not talk, but he recognised me and made a few gestures of acknowledgement, like moving his eyes."
Two weeks ago the prognosis appeared much bleaker, with family massing at his Pretoria hospital as Zuma abruptly cancelled a trip to Mozambique.
Doctors are said to have ruled out switching off Mandela's life support machines unless there is serious organ failure.
Court documents filed on behalf of the family last month described Mandela's condition as "perilous", with one claiming he was in a "vegetative state".
Mandela, who turns 95 next week, was rushed to a Pretoria hospital on June 8 with a recurring lung infection.