By MICHAEL EBOH & ADEBADE ADEJIMI
The Nigerian Institute of Management, NIM,has stated that the country's economic, infrastructural and ethical revolution is being threatened by the current leadership challenges plaguing the country.
According to a statement announcing its forthcoming 2013 Distinguished Management Lecture series, Dr. Michael Olawale-Cole, President and Chairman of Council, NIM,   " Ineffective legislature is the bane of Nigeria's development since the dawn of the country's new democratic experience."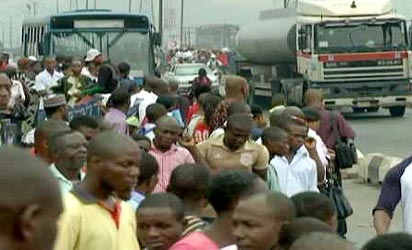 To this end, he said the institute has chosen 'The Role of the Legislature on Economic, infrastructural and Ethical Revolution in Nigeria,' as the theme of the lecture scheduled to hold, Tuesday, July 2, by 11 am at the Nigerian Institute of International Affairs, Lagos
"More than ever before in the history of its existence, Nigeria needs an urgent solution to the many leadership challenges besetting it which are threatening the nation's economic, infrastructural and ethical revolution and the role of the legislature in making these lofty ideals realisable cannot be over emphasized," he noted.
Olawale-Cole further stated that a vibrant, independent, proactive and people-oriented legislature is what the country needs at this point of its development so that the country can be able to achieve its dream.
He stated further, "The institute which believes in supporting all the three arms of government in finding solutions to the problems of governance is, therefore, using the opportunity provided by this open forum in conjunction with the legislature to contribute its quota to proffering viable and workable roadmap to the legislative question",
He posited that the yearly lecture is one of the institute's contributions to nation building, adding that it has always provided a platform for the institute to brainstorm on a burning and contemporary leadership issue of national importance and suggest ways forward.
Olawale-Cole stressed that the institute believes that as it is usual with the tradition of the lecture, the guest speaker, Rt. Hon. Tambuwal, will, in addressing the theme of the lecture throw up issues that will set the tone for an interactive discourse.
"At the end of the day, the ensuing brainstorming session is expected to bring out salient issues that will set an agenda for the legislature which will through its activities aid government in achieving its transformation agenda aimed at making the nation one of the top twenty economies by the year 2020," he submitted.