BY JACOB AJOM
Governor Liyel Imoke of Cross River State has again come to the rescue of cash-strapped Nigeria Football Federation as his government has agreed to foot the bills for the camping of the national U-17 football team, the Golden Eaglets ahead of the 2013 FIFA U-17 World Cup. As a result the Eaglets are expected to resume camping in Calabar immediately.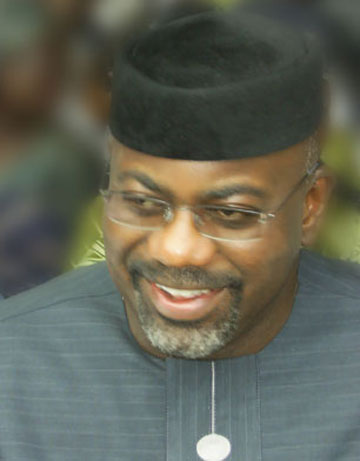 An NFF delegation led by the first Vice President, Chief Mike Umeh met with Governor Imoke and the state Commissioner of Sports, Patrick Ugbe in Calabar on Thursday. At the meeting the governor consented to the idea of having the Eaglets camp in Calabar at the state government's expense.
Confirming the development, Chief Umeh said, "I led a delegation to Calabar to congratulate the Governor on his birthday and to also decorate him with his silver medal which the Eaglets won in Morocco.
"We also asked the Governor for assistance in the camping of the Eaglets ahead of the U-17 World Cup which he graciously agreed and called for the immediate resumption of the boys called to camp."
An evidently happy Umeh said, "the Governor said he has adopted the Eaglets as sons of Cross River State. The boys will move to camp immediately."