By Victor Gotevbe
Ben, as he's called by close associates, is an adept  researcher and concept developer. He has a unique passion for marketing for companies such as Santa Celeb Event, My Customer And I and The Reunion Show international, with transactions that cut across West Africa and  other African countries.
Ben was born in the 80s in a suburb but has lived against all odds to venture into several fields even with his first degree in History and International Relations. Ben recently had a chat with Youthful Vibes  on how he has differentiated himself from other young people. Excerpt:
My privileged Background
I was born and raised up in a good family.My parents were  buoyant to give us qualitative education. I grew up in the  Ajegunle.  We gradually moved within the suburbs to Olodi Apapa.I had my primary education at Saint John's Anglican Primary School,and my secondary education at Ajeromi Ifelodun High school, Ajegunle.  Thankful to God, I am a graduate of History and International Studies from Lagos State University, and I hold some other professional qualifications as well.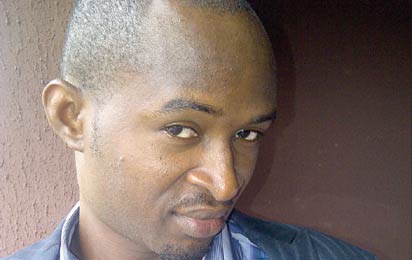 I believe challenges are part of life. That's why we are where we are, and  from this  situation we can see what the future holds. The whole Nigerian experience is a challenge; going to school in "the hood" or where people consider a slum is a challenge, no electricity, no good water ; we literally had to boil water all through my years as a child and I am doing same.  I remain grateful to God, when I go back to memory lane about where we are coming from.
What success means to me
It ranges from different viewpoints as you know, being alive today in this country, without losing my mind is a success… considering the happenings and conditions of  human beings within this sphere; and in spite of that I am still able to own a growing creative business in the noisy world has to be God.
You know writing needs focus? So, doing my thing, composing songs, and script writing in this environment should be applauded.  Generally, I am inclined to think  if you are doing something meaningful with prospects,  it doesn't have to be conspicuous. Adding value to the society and being at peace with God and myself that's success to me.
Creativity at work
Well, it's in parts, as you know creativity can be a very broad sphere. I am first a  Writer which demands that I  have my hands in almost everything  ranging from technical writings (like proposals  and structuring for  individuals and businesses) to articles, drama, screenplay, novels  and I also write and compose songs for artistes and musicians. I carry out research and marketing  for various organizations. A good example is the fast growing customer relations consulting firm "MY Customer and I" that I run. We also have a radio show with the same name and concept as well.
Positive influence on young Nigerians
"My customer And I" is a movement in the areas of customer relations and customer service management in Nigeria and beyond.  Through this initiative, we teach young Nigerians as well as the elderly to treat each other with respect.  That way they would be loved and love others in return, whether you are in the open market, shopping mall  or in a coperate environment, you would be conscious to the fact that you are the reason why every brand and branded item that you see are in business! And as a young person working in an establishment you would do your job accordingly. In other areas my creative works be it music or production, script or novels are tailored to impact positively both morally or spiritually.
The next five years?
I see myself in a new phase of  my purpose, where all my potentials are several  gears  in motion solidified enough to hold several peoples and societies amidst the common challenges that hitherto had crippled them.
My words to other youths
I don't know if these three D's are  appropriate to sum up my thoughts for them, but i would say Discover- who you are, what are you potential(s) , Develop- them and continue to develop society with them, and Distinguish- yourselves from the crowd , by caving a niche, that would sustain you in the this ever changing world.
YOUNG NIGERIANS MAKING THE DIFFERENCE
Moral rearmament/Initiatives of Change (MRA/IofC) on April 13, 2013 played host to several young professionals  who are making a difference in their various communities. The forum,  tagged: Army of Change Makers was anchored by Victor Gotevbe who also spoke on Leveraging Networks for Positive Impact.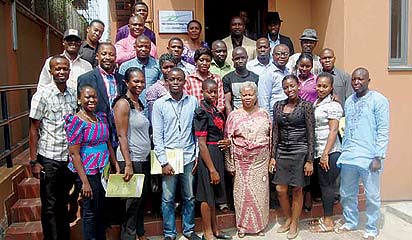 Barrister Abiodun Owoseni, General Secretary of MRA/IofC provided knowledge and insight into the history and works of MRA/IofC. MRA/IofC will host a training of trainers workshop on May 29 at their Ikoyi Centre.