By SONI DANIEL, Regional Editor, North & LEVINUS NWABUGHIOGU
ABUJA — Ahead of 2015 general elections, Northern youths engaged former President of Ijaw Youth Congress (IYC) and Leader of the Niger Delta People's Volunteer Force (NDPVF), Alhaji Mujahid Dokubo-Asari, in a war of words over the re-election bid of President Goodluck Jonathan in 2015.
Dokubo had fired the first salvo while addressing a press conference in Abuja as he declared that the Niger Delta region cannot guarantee peace in Nigeria if President Jonath- an is not returned  in 2015.
He also stated that after Jonathan's presidency, the region will resume claim to the resources in the oil-rich Niger-Delta, saying that they are currently on sabbatical leave.
The Arewa youths, however, responded immediately warning Asari Dokubo to desist from beating the drums of war over the re-election of President Jonathan in 2015.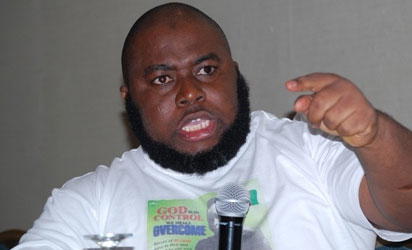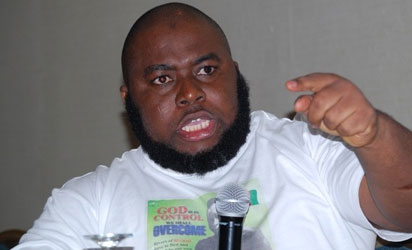 They said that the choice of Nigeria's next president would be determined by Nigerians and not Ijaw militants or pipeline contractors.
Asari Dokubo in the interview pointed out that the reason there is relative peace in the country, especially in South-South geo-political zone currently  is not because of the amnesty granted to Niger Delta ex-militants by late President Umaru Musa Yar'Adua's regime in 2010, but Jonathan's presidency.
Asari who spoke on a wide range of national issues also said that contrary to the claims of Jonathan's critics that his administration is visionless, the administration has surpassed the previous ones in terms of provision of social infrastructure.
He said: "I called this briefing because of events that are unfolding in the polity. Recently, the Special Adviser to the President on Niger Delta, Mr. Kingsely Kuku, made a statement in the United States of America, that the peace being enjoyed in the Niger Delta will not be guaranteed if President Goodluck Jonathan is not returned as President of Nigeria in 2015.
"This statement has been supported by several groups from the region. Also, the statement has been attracting reactions from several quarters, expectedly from the Action Congress of Nigeria (ACN) and others.
"I want to go on to say that, there will be no peace, not only in the Niger Delta, but everywhere if Goodluck Jonathan is not president by 2015, except God takes his life, which we don't pray for.
"Jonathan has uninterrupted eight years of two terms to be president, according to the Nigeria constitution. We must have our uninterrupted eight years of two tenure, I am not in support of any amendment of the constitution that will reduce the eight years of two tenure that Goodluck Jonathan is expected to be president of Nigeria."
"For very long time, our resources from  the Niger Delta has been used to feed and fund Nigeria, and some people are still feeling that Nigeria is their personal property, and they can manage it the way they like, but those days are gone forever, it can never come back again.
Reacting to Dokubo's threat, the President of Arewa Consultative Forum, Alhaji Yerima Shettima, described it as an unfortunate outburst borne out of ignorance and mischief ostensibly to elicit cheap patronage from The Presidency.
Shettima regretted the statement credited to Dokubo, saying that it was wrong for the President to allow the former warlord to be speaking for  him, thereby giving himself out as an ethnic Ijaw leader and not the President of the Federal Republic of Nigeria, who was popularly elected based on the goodwill and support of the generality of Nigerians.
He said, "President Jonathan should stop these elements from talking as if they alone elected him into office in 2011."