By Soni Daniel, Regional Editor, North & Dapo Akinrefon
ABUJA—The Congress for Progressive Change, CPC, yesterday, dismissed as an empty outburst, the threat by former Niger Delta warlord, Asari Dokubo, that there would be no peace in Nigeria if President Goodluck Jonathan was not returned for a second term in 2015.
The party asked Nigerians to "ignore the selfish campaign by the controversial ex-militant to remain relevant in the political arena, when he is not in any way working for the collective interest and well being of the generality of Nigerians, who are looking for genuine change and leadership come 2015."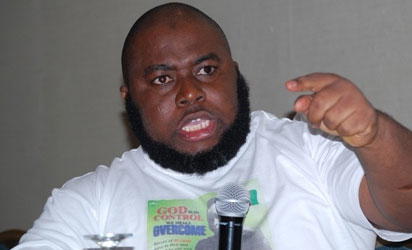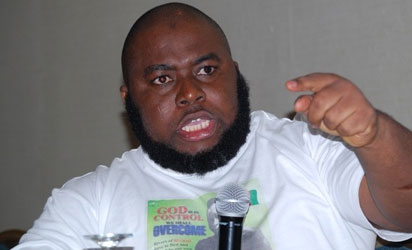 The National Publicity Secretary of the CPC, Mr. Rotimi Fashakin, told Vanguard, yesterday that Dokubo was merely seeking undeserved attention from the Presidency for pecuniary reasons, adding that he would change his position when the time comes.
Although he did not say who will be the President in 2015, Fashakin was categorical that Dokubo will eat his words and line up behind the new administration.
Fashakin said: "Dokubo will adjust the statement when that time comes. It is very easy for anyone to say anything when his stomach is full.  When a truly people-oriented regime comes into power, he will adjust to the reality!
"Let no man's heart fail on account of Dokubo's boast. Nigeria belongs to all of us and its well-being is our collective responsibility," the CPC spokesman said.
At a news conference in Abuja last Friday, Dokubo had warned that there would be no peace in Nigeria if Jonathan was not re-elected for another term in 2015.
The Ijaw youth also claimed that the relative peace in Nigeria today was because of Jonathan's presidency and not the amnesty granted by late Umaru Yar'Adua and that Jonathan had performed more than any other Nigerian leader contrary to insinuations that he was weak.
He boasted that contrary to claims of his critics, Jonathan had transformed Nigeria in a way no other Nigerian leader had ever done. He, however, did not give the statistics to buttress his claims.
Avoid tribal  warmongers — Shettima
But the President of the Arewa Youths Consultative Forum, Alhaji Yerima Shettima, in a swift reaction asked the President to distance himself from those trying to give the impression that they love him more than other Nigerians.
Yerima said: "Jonathan should remember that most of these tribal warmongers, who are claiming to love him more than others, were working assiduously to frustrate his emergence as President, when some of us in the Save Nigeria Group were working round the clock for him.
"They should not forget all in a hurry that some persons particularly from the South-West and the North, stood their grounds against zoning and supported Jonathan's emergence as the President. Why are they trying to appropriate the Presidency to a particular ethnic group today?
"But our sincere advice is that they should encourage Mr. President to work hard and earn the support of the people of Nigeria for a re-election rather than threaten to cause havoc in the country.
"Dokubo should desist from threatening and blackmailing other Nigerians over his kinsman because he does not have the monopoly of violence."
We 'll not be pushed aside  —IYC
Reacting to the threat from the ex-militant, National President of the Ijaw Youth Council (IYC), Mr Miabiye Kuromiema said the Niger Delta people will no longer be pushed aside as second class citizens. In a telephone chat with Vanguard, Mr Kuromiema, who justified the threat by Dokubo, however, warned that Dr Jonathan may be the last president Nigeria will have.
His words:  "The case is very simple. When we were outside government, they pounded our communities, killed everybody around us. Now we are in government, they are out there, pounding and making the place ungovernable for the system. What do you expect? What do you expect from us? Are we second class citizens in this country? I think we should wait for that day and see how it plays out.
"My position is very simple: let us wait for that day and see how it plays out but Nigerians should watch out. When I assumed office, we made it clear that Jonathan may well be the last president Nigeria will have and I repeat that."
Asari is doing more harm than good to Jonathan —Afenifere
On its part, Pan-Yoruba socio-cultural organisation, Afenifere, urged the president to caution the ex-militant, noting that he (Dokubo) is doing more harm than good to him.
In a telephone chat with Vanguard, National Publicity Secretary of Afenifere, Mr Yinka Odumakin said: "People like Asari Dokubo are doing more harm than any good to President Jonathan. For the Ijaw nation that Asari speaks for, they are only located in Bayelsa State out of 36 states in the country and I don't  see how the Ijaws can make somebody the president of Nigeria. Asari Dokubo should know that when they are talking about the election of the President of Nigeria, it is not the election of a militant group, where guns are what wins the presidency. Getting the president of Nigeria is about negotiating with other groups within Nigeria, getting consensus and not threatening."
Everybody has a right under the law —OPC
Commenting on the threat, founder of the Oodua Peoples Congress, OPC, Dr Fredrick Fasehun said every Nigerian has a right under the law just as he urged that people should be allowed to enjoy their rights.
Dr Fasehun said: "I believe that the constitution is there for all of us to comply with. The constitution guarantees two terms for everybody and I think people should be allowed to enjoy their constitutional rights."
I have always said that Nigerians have the opportunity to enjoy their own right and their rights includes voting in favour or voting against. So, everybody must be allowed to enjoy their rights."