By JOSEPHINE IGBINOVIA
Considering the spate of unemployment amongst secondary and tertiary school leavers across the country today, what programmes do you have in place to encourage self-employment and address unemployment?
It may interest you to know that the Lagos state government has five technical colleges and that we're expanding our facilities. Last year also, we launched the graduate apprenticeship scheme with much enthusiasm.  We're working with a lot of agencies.
I'm meeting with the Nigeria Employers' Consultative Association-NECA today, we're doing City & Guild examination, and we're telling the world that technical education is not inferior to any other form of education; it's simply the ability to use your hands! Sometime last year, we had six thousand pupils that graduated from our technical schools.
As we speak, most of them are gainfully employed while others are into private practice. We're partnering with industries, and they are the ones to determine our curriculum, depending on what is needed in their industries. This way, it is easier for our students to secure jobs by the time they graduate, because of their competence.
We've also identified some of our schools for specialization. In Epe, we're focusing on building in partnership with Julius Berger. In Ikorodu, MTN is partnering with us and NECA is helping to teach plumbing, tiling, electrical, carpentry, etc. In Ado-Soba, we're looking at electrification and we're working with our electricity board and some other agencies, to ensure we impact the students maximally.
In Agidingbi, we are partnering with Samsung for Electrical Electronics, and in conjunction with Lagos state, Samsung has a huge infrastructure with state-of-the-art equipment inside the Samsung Academy there. These facilities are there and what we need to do more as government is advocacy; we need to work on an advocacy programme to tell the world the things we have, so they could benefit from them.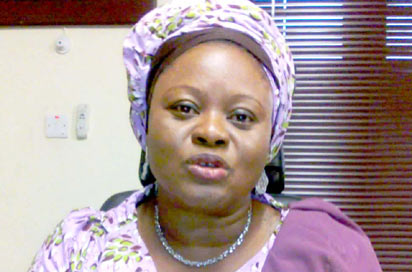 But don't you think another way of addressing unemployment could be to encourage children to take up skills from an early age?
What we intend to do as government is to identify pupils that are more creative with their hands. With them, we want to begin entrepreneurship and technical education from primary school. So, we'll identify some schools and equip them with facilities for certain technical and vocational education.
With each of these schools, we'll focus on different skills to ensure specialization. This is how we hope to catch children early. The plan is on and it's going to the executive council for approval. Once that is done, it would become a policy. Technical and vocational education is my baby and I'm passionate about it.
What would you want to be remembered for after serving here?
I want to be remembered as being the woman that came and had 100% success in WASSCE. I want to be the commissioner who had toilets and sanitary conditions that meet international standards in all her schools. I want to be remembered as the commissioner that came and ensured that private education is what private education should be; because we're supposed to work together as partners in progress. I want to be remembered as the commissioner that gave schools in Lagos State a facelift.
You resume work as early as 8.am and you don't return home until late in the evening; how do you combine this job with your home front?
Fortunately, I have a husband who understands, and who doesn't do 8.am to 5.pm like me. He's a lawyer as well. Also, I don't have little children; my youngest child is 21 and most of my older children are married and are all in their various homes. Really, I have no challenge from home.
You clocked 54 on May 6th but yet you look much younger, beautiful and energetic; what's the secret?
Peace of mind, happiness that radiates within me, and just allowing God to take control because sometimes life is beyond individuals. The fact that we have a good governor who listens and meets with this ministry every month also makes my job a lot easier.
Sure, there must have been  challenges…
My challenge is just results and how to make education better. So, I'm building on the foundation my predecessor laid because I wouldn't have a take-off point without that foundation. In the course of my job, I could shout on anyone or get angry, but it's just for the work to go on smoothly because the governor is shouting on me as well(Laughs).
Parents are certainly your partners in progress, so, what's your advice to them on how they could promote learning and education in general?
It's sad that some parents have never been to their child's school and do not even know where they are located. So, whether the child is in school or not, they don't know. Once a child is morally upright and disciplined, it's easier for teachers to deal with him or her. Like I always emphasize, it is only parents that can instil discipline in their children. I therefore want to implore all parents to live up to their responsibilities.
Advice to children?
This is your life. We only want to give you the key to open the door to your future, and interestingly, the state governor is doing this free of charge. He even goes as far as paying for their WAEC  examination fees! This is an opportunity for you to go to school and be better citizens for the society at large because we need you to qualify as doctors, lawyers, technical professionals, fashion designers, builders, stylists, electricians, accountants, etc.
Advice to teachers?
My teachers have keyed into the vision of the state, and we're partners in progress. My telephone numbers are open to them and we communicate on how to move forward. I believe they're going to leave their names on the sand of time, and would be proud to see children who have passed through them, in future.