BY Emeka Aginam
Application of information communications technology in governance has started yielding results. The Corporate Affairs Commission (CAC) Registrar-General, Alhaji Bello Mahmud has disclosed that the recent adoption of e-registration of companies through the use of electronic work flow has ensured greater efficiency of the system and high data integrity.
The CAC boss who disclosed this to ICT journalists at the weekend said that the functionality of the CAC online system became impaired over the years due to inability of the commission's vendor to provide upgrade on the software and a suitable electronic payment system to support online registration directly by customers. The system, according to the scorecard released by Alhaji Mahmud, eliminates the problem of name duplication and typographic errors associated with the manual system.
Applications processed
Further details released by Mahmud indicate that 3,880 applications were processed within 24 hours last October, a total of 3,128 in November and 3,208 in December respectively.
For January, 2013, 1,069 applications, he added were processed within 24 hours, even as the statistics showed that that the applications processed outside 24 hours but within 72 hours were those applications that had been queried for non-compliance with laid-down requirements.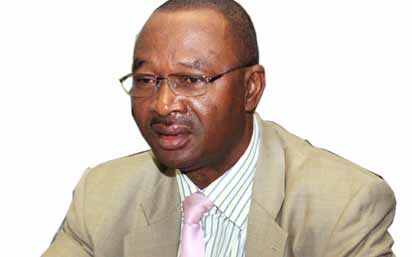 "Such applications were processed immediately the customer complied with all outstanding requirements. Lagos is an important commercial nerve centre of the country. Considering this strategic importance the Commission established two offices in Lagos, one in Yaba and this new one we are about to commission in Alausa.
"In order to actualize its ICT thrust, the Commission embarked on a total upgrade of its WAN from VSAT-based network to a more reliable fibre based system. This was meant to improve availability and also enhance transaction. A pilot scheme in Lagos (Yaba and Alausa) has been completed and is now ready for commissioning by the minister," he said.
With this commissioning, registration of companies will now start and finish in these offices.Four other state offices in Enugu, Port Harcourt, Kaduna and Kano are being executed by Globacom Limited.
Challenges
Further, Alhaji Mahmud disclosed that CAC had successfully achieved a 24-hour start-to-finish service delivery period for all new registration services since July 25, 2012. With the new system, he said, applications for registration are now processed directly at the two Lagos offices and certificates issued to customers within 24 hours.
Other states too
He noted that the Commission has also concluded arrangements to extend the start-to-finish registration service to its offices in Port Harcourt, Enugu, Kano and Kaduna this year.
"With the new system, customers in Abuja now get their certificates of registration within 24 hours of filing. This is comparable to what obtains in the companies registry of advanced countries such as United Kingdom, Singapore and New Zealand.
"To sustain this feat and as an interim measure pending when the new upgraded software came into use, the Commission's staff in key operational departments now work till 7.00pm divided into two groups. The first group reports by 8.00am and close by 2.00pm while the second group resumes by 1.00pm and terminate at 7.00pm.
Decentralized operations
"The CAC has taken practical steps to decentralize its operations by making the state offices more functional and at par with the Head office. This is made possible by the adoption of fibre optic for the Commission's Wide Area Network (WAN) as a solution to frequent downtime being experienced with the VISA system.
"In that respect five (5) state offices have been scheduled to start and finish registration process without recourse to the Head Office. The new system has taken off in the two (2) Lagos offices since November 1, 2012 with the official launching by the Honourable Minister of Trade and Investment. Necessary test running is being carried out in the remaining three (3) offices of Kaduna, Enugu and Kano preparatory to commencement early 2013.
Software upgrade
To further make services more accessible to customers , he said that Commission had embarked on total upgrade of its registration software to provide for a robust electronic payment system, amongst others.
"Emphasis on ICT is one of the four points agenda of the Commission. Computerization started in 2004. The implication of this is that companies' records dating back to 1912 are being manually kept with the resulting problems of mutilation, pilferage and loss of valuable documents.
"The Commission has concluded arrangement to scan the back log of records of all companies, business names and incorporated trustees in order to permanently solve the problems highlighted above and also make it possible for customers to access company information electronically via the web. This is expected to commence by early 2013 with a 12 months completion period. The Commission considers this project very critical to its operations and vision to become a world class companies' registry," he said.