By YINKA KOLAWOLE
Mr. Abimbola Olayinka, Managing Director/CEO of Resort Savings and Loans (RSL) Plc, and President of Mortgage Banking Association of Nigeria (MBAN), in this interview spoke on reforms of  the mortgage sector, plans by RSL to recapitalise and the proposed Liquidity Facility Company being spearheaded by MBAN to deepen the mortgage sector. Excerpts.
Journey of RSL so far
We have come a long way. By the end of this year, we will be twenty years old. Resort has been able to grow from one single branch to about 13 offices nationwide. We have 5 offices in Lagos, 2 in Abuja, 1 in Jalingo, 1 in Yola, 1 in Ekiti and 1 in Port Harcourt and 1 in Abeokuta, making 13 branches in all. All our branches are networked and we are running 24/7, our systems are seamless and online real-time.
We have also effectively deployed our debit card system, and interface effectively into the e-payment platform and with our debit card, you can make withdrawals through ATMs on any bank's ATM nationwide, including ours. We have grown our deposit base to N2 billion and that is going to grow heavily this year. As of last year, our audited third quarter result which we sent to the Stock Exchange was in excess of N100 million profit before tax.
By next month, subject to the approval of the regulatory authorities we would be coming out with an offer. We are going to raise about N3.5 billion in form of both rights issue and public offer, although this is subject to regulatory approval. So when they give the green light we will go ahead because it is regulatory authority induced, based on the new CBN guideline that for you to be a National mortgage bank, you must have a capital base of N5 billion. We intend to be among the first five mortgage banks in the country. Currently we are among the first ten.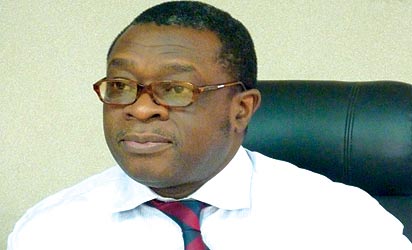 Extension of deadline for PMB recapitalisation
We've been on this for the past 2, 3 years, so they've given the mortgage sector enough time for us to know what to do. And a lot of my colleagues are either going through mergers right now to meet up with the requirement with those who have scaled through.
Some will like to stay as a state mortgage bank which is at N2.5 billion. So I strongly believe that between March and April, we will have these sorted out. So we will not talk about extension, it's a done deal and we need to be well capitalised to move the sector forward. All things being equal, at the end of the day, we'll probably just have maybe about 25 mortgage banks from the current number in excess of 70.
NHF disbursement by Resort Savings
For us, in terms of disbursement, total disbursement from FMBN is in excess of N800 million as at the last count. And when you talk of total number of people that have benefited from the scheme through us, I'd say it's going to be in excess of 400 people so far.
But in terms of processing, we have in excess of 3,000 that we are currently processing with FMBN, which if we are going to put together it will measure up to about N8 billion, that is in terms of the processing that are in their system already, but the ones that have got disbursed are N800 million.
Importance of the mortgage sector to the economy
The mortgage sector is the future, whether we like it or not, it's the future. It's just that we have a lopsided policy in place here. Out there in Europe and the US, mortgage banks are the biggest banks. It's just out here that the reverse is the case. Because everybody needs a roof over their head and mortgages are the in-thing over there. We also have some negative cultural beliefs here.
But all those are being changed right now. The mortgage sector is a place to invest in. It's a long-term investment but I can guarantee you that there is a steady, stable stream of income coming from the mortgage sector, because there is nothing you can get wrong in bricks and mortar. Once the house is there, even if the houses are not being lived in by you, you can rent it out. There will be a stream of income.
Nigerian Mortgage Company (NMC) and interest rates
The mortgage sector has some peculiar problems. One of them is long term funds, another one is liquidity, interest rate, foreclosure laws, land use act, so many. But we in the mortgage sector decided that let's take one and deal with it. What is the key problem and one of the major problems is liquidity. If I have N5 billion and book mortgages of N5 million, if I give out 1000 mortgages, N5 billion is gone. And when I spend everything on mortgage, what happens after that?
So, we said that liquidity is the key thing, we need to create a vehicle which after creating a primary mortgage, we can now offload those mortgages onto that vehicle and the vehicle will create liquidity, inject funds back by buying the mortgages off me and then they can now pull the mortgages back together in terms of mortgage-backed securities or mortgage bonds and offer it to the capital market so investors can also invest in it.
That is the primary aim of that company, to create liquidity. We are collaborating with IFC, World Bank, Federal Ministry of Finance, and Central Bank of Nigeria (CBN). The initiative came from MBAN and that vehicle should become operational by the third quarter of this year. Initially, the statutory plan is to start with about 20 billion and then it will grow. It's going to be far more than that, on a yearly basis it will grow.
Mortgage contribution to GDP
Our focus is that within the next five years, we should be able to contribute about 5 percent to GDP and if all these things we are talking about are put in place, the focus will change. If we can achieve 5 percent of GDP, we have gone a long way. And the impact of this will reflect on the economy, because the value of things will change.
Can higher capitalisation help the mortgage sector?
When you are better capitalised, it helps in your business and then you have capacity to absorb shock, because we are in the banking system, and there will always be shocks. Let's look at it, the CBN capitalisation plan, technically what is N5 billion, divide it by 150, that is just about $32 million, when the banks are in billions. It's just the beginning. So ultimately in the next few years, I think the focus will shift towards the mortgage sector. That's where to invest in.
On interest NHF rate, any hidden charges?
The rate is six percent. We borrow from FMBN on your behalf at four percent. We carry all the risks, so the only spread we have is two percent and even that two percent does not even exist. Out of that two percent, I make one percent provision on all risk assets.
Statutorily, I pay about 0.5 percent to NDIC as premium, so where is the spread really. Basically, you don't have more than 0.5 or one per cent, so mortgage banks are allowed to charge some processing fees in processing the NHF. The interest rate is fixed, it's six percent and the processing fee is a one-off fee, you don't keep charging it.
Safety of raising funds from capital market
Right now, I believe confidence has been restored to the capital market. We all lost money three years ago, everybody has moved on. There has been capital appreciation in the market, on the average now we would be having an excess of 20 per cent. It's been growing everyday and I don't see it coming down again because now the stocks are properly priced.
The worst case is over for the market, it's just for us to see the boom. Also, we by virtue of being a PLC, we needed to get a clearance at our AGM. We had our AGM in November and our shareholders gave us the go ahead. So we already have in excess of 12,000 shareholders and they've given us the nod and we are going ahead. So people are already prepared to fund the rights issue and the public offer.