IT is absolutely necessary at times, even without being asked to consider what is often regarded as the state of the nation. It is believed that a period of a decade should be reasonable enough to examine the political, social and economic conditions of our dear country called Nigeria.  We are assuming that it would not be out of place if we refer the year 1999 as our yesterday and the year 2013 as our today.
It is observed that with the return to the barracks of our military masters of yesterday, democracy, as represented by the 1999 Constitution, has been on trial for about 14 years.  The Constitution prescribed that only candidates sponsored by political parties could contest for political posts.  However, the real test of acceptability of candidates should be through the ballot boxes.
Numerous cases of election rigging have become part of our social culture while selections not elections of candidates have surfaced in different political parties.  It is observed that several court cases after elections are visible signs that the country's electoral system still needs serious reforms.  The elimination of an 'Independent Candidate', to many observers, is a serious omission.
Though the electoral system gives the right to vote to a Nigerian of 18 years and above, it does not discriminate about the quality of the person carrying the vote.  The Newson Report on Secondary Education states that, "a man who is ignorant of the society in which he lives, who knows nothing of its place in the world and who has no thought about his place in it, is not a free man, even though he has a vote".  Therefore, it is expected that those who count themselves as free people and have the votes would be sufficiently anxious to discuss issues on the condition of their country.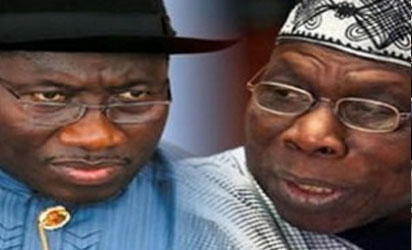 The Central Bank Report for the year 2000 stated that "electricity supply has remained unreliable as power outages, load shedding and rationing have become very frequent.  Power supply has been so erratic and unreliable that many businesses and high income households have resulted to purchasing private generators at prohibitive costs".
Today, the truth is that in spite of the claimed and ascertained improvements in electric power supply, the situation is not yet satisfactory and stable.  The truth is that electricity supply is yet to shed its epileptic stance and in many homes outside Lagos, the supply is regarded as a gift of God, which could come when not expected. Maybe rational judgement should be on the intentions of the President rather than the reality of the situation.  Commenting on Transportation within the country, the same Central Bank's Report 2000 noted that, Nigerian Railway System  was characterized by congestion and frequent delays as well as cancellation of travel schedules.
Over the years, the railway system appears to have collapsed, while oil tanker wagons have virtually disappeared.  Happily, current news is that Lagos-Kano Express has been introduced and efforts are on the way to reactivate rail oil tank wagons to ease congestion on the roads.  The Nigerian road system is archaic and begging for modernization. The roads connecting Lagos, the commercial capital of the country to many states are still bad and like death traps, suffer under poor maintenance.
"As usual, travelling by road from Lagos to the North, and also, from Lagos to the East, each represents a nightmare.  The situation where "high roads were made straighter, stronger and wider than those evil communications that had corrupted the good manners of travelers in the days of Defoe",  as noted by Professor T. S. Ashton on  18th century England, are yet to feature in many areas of the 21st century Nigeria.
Notable improvements have taken place in the areas of communication through the introduction of the GSM system which has brought obvious advantages to many Nigerians in every part of the country.
It is hoped that more privatization of communication services would bring necessary improvements in bringing all parts of Nigeria together for social and economic development.
More than forty years ago,  late Professor S. A. Aluko, in his 'Case for Rapid Industrialization for Nigeria' called for a reliable and efficient system of electrification throughout the country, efficient network of modern roads and railways, water and ocean transport, efficient system of postal and telephone services.
He advocated for full government support to supplement private initiatives in order to rebuild poor economic infrastructures. These, I believe, are the challenges of President Jonathan`s Transformation Agenda today.
Today's challenge is how to eradicate poverty through increase in employment and reduction in inequality.  The country is one of the largest crude oil exporters and the soil is naturally blessed.  The economy has been growing fast over the years.
The growth rate of Gross Domestic Product (GDP) which was about 2% in 2000 has risen to over 6% in 2012.  Oil revenue in 11 months of 2012 at about N6.3 trillion surpassed the country's budget of about N4.3 trillion for 2012.  However, the abundance of oil revenue has also necessitated the payment of about N2 trillion of oil import subsidy, caused deepening poverty and has not reduced high unemployment rate.
However the economy has been adjudged stable by some, with over 12% inflation rate, high exchange rate of US $1 to about N157 and Bank lending rate of about 24%.   There is no doubt that the present Central Banks' tight monetary policy has encouraged the inflow of foreign money into the system and has partially increased the foreign exchange reserves to about $45 billion (equivalent of 9 months imports).
Many analysts believe, and justifiably so, that an economy characterized by deficient effective demand and high unemployment rate does not need any tight monetary policy.
Olusegun Obasanjo
Of late, the former President has been under press focus.  No day has passed without any reference to the former President.  Those taking him on now should have listened to what the late Gen Oluleye (Yoruba) once wrote about him. "In terms of craft, he looks deceptive, but he can sketch good and bad schemes with equal celebrity.  He is an expert in confrontational tactics." Any contrary opinion?