By Austin Ogwuda
Asaba — Delta State Governor, Dr. Emmanuel Uduaghan, weekend, assured President Goodluck Jonathan of the support of the South-South states, saying: "We are giving him all the support we can and by the grace of God, he will succeed."
The governor, in Asaba, when he hosted the Good Governance team, led by Minister of Information, Mr. Labaran Maku, to a dinner party, said Delta State was behind Mr. President and will do its best to support the policies and programmes of the Jonathan administration.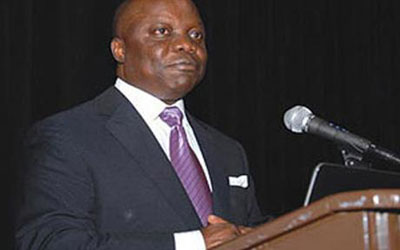 Uduaghan noted that the tour will benefit every one and showcase the democratic achievements of the various tiers of government.
Commending the South-South states for their support to the Jonathan administration, the minister expressed the team's appreciation to the government of Delta State for the development taking place in the state, noting that the state was moving forward because of the developmental projects.
He said: "This is a time you are making history for having one of your own as the President and you are making great impact in the transformation of Nigeria."
Meantime, Maku has commended the state government for initiating the micro-credit programme aimed at reducing crime and empowering the youths, women and the needy in the state as well as promoting employment for skilled and unskilled Deltans.
"I am delighted that this programme is empowering ordinary Nigerians and encouraging them to be economically independent by taking them out of poverty. I commend the state government for putting this programme in place as it had made the ordinary citizens employers of labour and exporters of Nigerian products," he added.