By Laja Thomas
The Nigerian-American Chambers of Commerce, NACC, said it will map-out  strategies to increase trade with American and more importantly grow the non-oil trade by 25 to 30 per cent in 2015.
The  National President, NACC, Mazi Sam Ohuabunwa, disclosed this at the 2013 Annual Dinner Dance held at the official residence of the America High Commission, in  Lagos  last weekend.
In his welcome address at the 2nd edition of the annual dinner dance, Mazi Ohuabunwa said: "There is no gainsaying that we at NACC remain resolute at creating an enabling environment for promoting cordial business relationship between businesses in Nigeria and the United States of America, USA. We cannot but applaud President Obama's valued focus on increasing trade ties and general economic development of sub-Saharan Africa.
"Our nation remains one of the leading suppliers of oil to the United States. It is not enough to stop there. We will not relet on pursuing expanded and positive busines opportunities that will benefit our dear countries and their citizenry. At the home front, we will continue to provide members with training, educational and robust networking opportunities, accumulate business and trade intelligence as well as other allied services about doing business in Nigeria and across the Atlantic."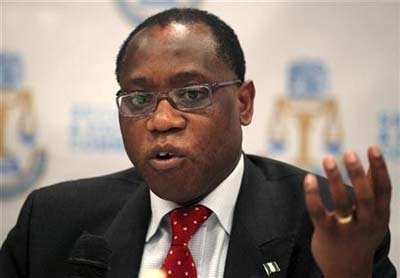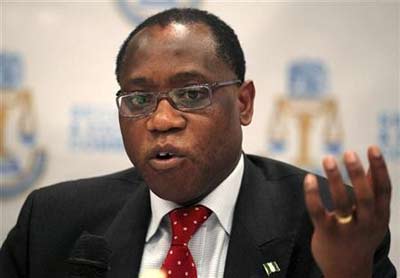 Mazi Ohuabunwa added that, "The Annual Dinner Dance has therefore brought us together once again with all intents and purposes to be truly memorable for all our members, friends and guests of the chambers. Apart from the huge networking opportunities it will provide, it is also a great re-union for our members to renew their commitment and foster a buy-in culture for the programmes and activities of the chambers noting that, "these programmes include business luncheons/breakfast meetings, seminars, Nigerian American Business-Men Day, Independence Lecture, Members' Corporate Night, and Trade Missions, with particular reference to Trade Mission, 2013 is actually a trade mission year and preparations are indeed advanced.
From April 20, I will be leading our delegation to the US with business working days in Washington DC, Pittsburg, Atlanta and Detroit, Michigan. In line with or sectoral-focus initiatives, the sectors under focus this year are agriculture, transportation, healthcare, information technology and security, hospitality and tourism. It, indeed, promises to be rewarding and fruitful.
Explaining further, he said: "it will interest you to know that we are also raising funds for the Chamber's permanent secretariat which is long overdue. Our overall intention is to promote a very vibrant chamber that actively engages all the relevant stakeholders for a win-win partnership not only in Lagos but across Nigeria. Currently we have state chapter of six states (Oyo, Ogun, Rivers, Imo, Kaduna and Abuja). Plans are on to revive dormant chapters as well as expand to other states in the country."
Adding that, "we cannot but deeply appreciate the Consulate and the US Mission in Nigeria for their support and cooperation as we embark on this journey of relevance. This is therefore calling on all member afresh, friends, guests, corporate Nigeria and indeed all well wishers of Nigeria's oldest and foremost bi-lateral chamber of commerce to support us and keep supporting us all the way; definitely beyond tonight.
Also speaking at the occasion, the Consul-General of the United States in Nigeria, Mr. Jeffrey Hawkins, who was represented by its deputy, Mr. Fred Armand said, "the United States sees Nigeria as partners in business and leader in the sub-Saharan Africa. Therefore, there is need to deepen democracy in Nigeria by engaging the civil society group and politicians so that Nigeria can flourish in business and continue to play leadership role across Africa.