Abuja – President Goodluck Jonathan has directed the Head of the Civil Service of the Federation to commence disciplinary action against the Chairman of the Pension Reform Task Force, for absconding from duty.
The Senate on Wednesday gave President Jonathan a two-day ultimatum within which to sack Alhaji Abdulrasheed Maina from service.
Senate President David Mark announced the ultimatum after a debate on a motion entitled, "Dismissal of Mr. Abdulrasheed Maina for refusal to appear before the Senate."
The motion for Maina's dismissal was sponsored by the Leader of the Senate, Sen. Victor Ndoma-Egba (SAN), and 107 senators.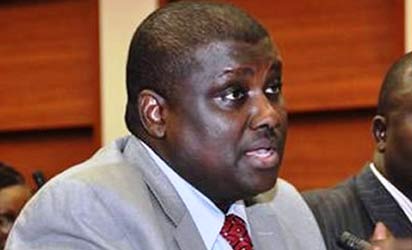 The Senate has 109 members.
However, the Special Adviser to the President on Media and Publicity, Dr Reuben Abati, said while briefing the State House correspondents on Friday that President Jonathan had directed immediate disciplinary action against Maina.
Abati stated that the President's directive followed a report from the Inspector-General of Police on efforts by the Nigeria Police to execute the warrant issued by the Senate for the arrest of Maina. (NAN)