BY Emeka Aginam
By the time final draft report and findings on new interconnect rates determination for voice services were presented to the workshop organized by the Nigerian Communications Commission, NCC on Interconnect Costing model study to the telecoms operators last week in Lagos, arguments swung from left and right.
Reasons
The operators expressed divided opinion on which interconnect costing model to adopt for the Nigerian market as presented by the consultant, PricewaterhouseCoopers, while looking at international best practice. Accordingly, there was argument among the operators on adoption of either asymmetric or symetric model for interconnection costing rate for the Nigerian market.
Asymmetrical rates on new networks graduated from N10.12 from December 31, 2009 to N8.20 in 2012, while call terminations on older operators' networks is fixed at N8.20 over the same period. In 2009 for instance, the NCC had commissioned PwC to do an interconnect study to determine rates in Nigeria.
Under the current regime, which kicked off in December 31, 2009, interconnection rates for mobile voice termination provided by new entrants irrespective of originating network were set at N10.12. The rates were designed to fall progressively to N9.48 on December 31, 2010; N8.84 on December 31, 2011 and N8.20 on December 31, 2012, from which date all termination rates will be symmetric.
Asymmetric model is big issue
Meanwhile, Alastair Macpherson of PWC who conducted a study on interconnect costing model for Nigeria told the gathering that their study was based on asymmetric rates for the industry adopted by the NCC. He said that asymmetry was the big issue having looked at the cost and scale of operation of each operator based on their capacity.
Their study, he noted was based on a 'hypothetical operator' which doesn't represent any real operator in the country. "It only shows the level of termination regime that should be in operation," and added: "it is not essentially the number of sites (an operator owns) but its operational efficiency."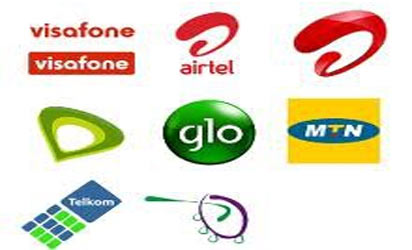 Projected unit costs
Based on the analysis, he informed that the average annual change of projected unit costs in real terms is -14%, adding that if f forecasted inflation is taken into account, the average annual change in the interconnection cost of -7%.
"Thus far we have presented the calculation of the cost of interconnection for the Nigerian market. The regulator will use these costs to set the rates," he said..
Volumes of traffic increases
According to Macpherson, since the initial interconnection study was carried out the volumes of traffic in Nigeria have dramatically increased. "Between 2009 and 2011, voice traffic within Nigeria has almost doubled. This is projected to grow by 59% by 2013" he said. Similarly, he said that on-net and off-net traffic is predicted to grow at a similar rate, with on-net traffic growing 32% annually and off-net traffic showing 28% annual growth.
Hypothetical approach will not favour CDMA
Reacting to the model proposed for the Nigerian market by PwC, Uche Ojo, a Director with Visafone Communications Limited without mincing words told the gathering that during the consultation with with operators, "We did say that the hypothetical network would not represent Visafone and other CDMA operators.
"The final cost doesn't represent the cost structure of Visafone. This is because the parameter used in arriving at the final interconnection rate was bigger than what Visafone has and what any CDMA operators has. We don't think a hypothetical operator represents our cost structure."
But disagreeing with the Visafone director, Etisalat CEO, Mr. Steve Evans argued that asymmetric was a critical element to maintain a fair and open competition in the telecoms industry.
"Asymmetric model will be better. Asymmetric approach should be used in the next three years for a fair competition. The hypothetical operator used in arriving at the final interconnection rate was smaller than MTN, the biggest operator in the country. This shows that smaller operators are competing at a significant disadvantage with bigger operator," he told the audience.
"In 2009 when we determined the current rate we all agreed that asymmetric will fade out by the end of 2012. At that time, Globacom was just about six years old; those that are asking for asymmetric today are as old as we were when we were denied the opportunity. So I don't know why they are asking for asymmetric." Aremu Olajide, Head, Interconnect rate at Globacom said at the forum. According to him, the operators need clarification but noted that asymmetric model would have faded away by 2012.
Operators asks for more time
Considering the content of the final document, Senior Manager, Regulatory Affairs, MTN, Mrs. Oyeronke Oyetunde has appealed to NCC for more time to enable operators study the draft document.
"Asymmetric or not, it's easy to say that there should be a segregation for the big operators but the main issue is about the cost. We need time to study the models. We need to be very careful how we segregate because the cost of operation and equipment is the same for all GSM operators.
"We also need to look at how companies who benefit from asymentary benefit. I think we need time to review the model, to review what PwC has given and revert to NCC. It is important we do that," she noted.
For the Airtel Regulatory Director, Osondu Nwokoro, who did not support asymmetric model argued that certain data requested from network operators by PwC was not supplied, even as he questioned how the consultant embarked on certain bechmarks to arrive at certain results. He also asked for more time to review those benchmarks.
NCC intervention
But NCC boss having looked at  the views expressed by the gathering said that by this week, the final document will be given to the operators for review.
"We do not expect to reach a consensus at this forum but the different views will shape our determination. The model will be made available to all stakeholders and responses will be expected within the next seven days. NCC will collate and take decision afterward. Additional factors affecting services will be recognised in decision making. Local content will not also be neglected." he said.