By Paul Bassey
Yesterday, we spoke about the glorious victory now sweeping through the land and the need to put all that is happening to us in perspective.
Today, there is need to go down memory lane, to a beginning. Permit me to begin from the friendly match we had against Cape Verde in Portugal, after which we knew we did not have a Nations Cup winning team.
Trust Nigerians. They had a field day. Questions were asked, no answers were forthcoming. My contribution then was very straight forward. That it was not the Eagles that were very bad, but that Cape Verde were good.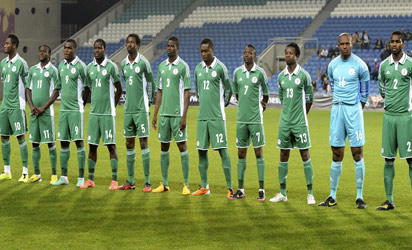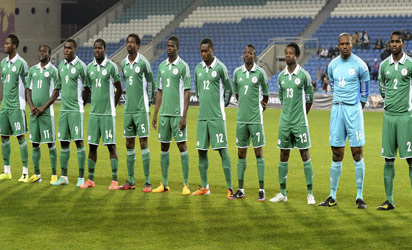 I recalled my assignment to Cameroun as CAF Security Officer for the match between Cameroun and Cape Verde. After that match I wrote about a team that was tactically efficient, whose players starred in Europe and were not as naïve as we thought.
I added that the Super Eagles were a tournament team, that I thank God for Zambia, Ethiopia and Burkina Faso, countries that we could use to mature before confronting the test that lay ahead in the quarter finals.
But the damage had been done. Nigerians put on their prayer garments and asked for divine guidance and support. That the team they saw against Cape Verde was not likely to go far.
I believe it was the Sports Minister who helped to calm nerves by insisting that there was no pressure on the team to deliver. He said he was aware that the team was in the making and that a good showing in South Africa would be accepted, a bad showing, accepted.
Came the Nations Cup proper and the "wombling" and fumbling began. We put up such an apologetic display against Burkina Faso and were a sorry sight against Zambia. ( Thanks to an Egyptian referee who awarded a questionable penalty advantage the Zambians, it became the focus of attention and people forgot how badly we fared over ninety minutes.)
Here comes the crunch. That the Nigeria Football Federation and indeed we Nigerians, should not have become interested in the bad run of the team, that Coach Keshi's employers should have folded hands and not summon him, query him on why we were putting up such a dismal show?
At that point, the whole nation was in tears. Two points from a possible six, facing expulsion and an early return home if we could not get a good result against Ethiopia. The NFF at this stage was speaking and reacting on behalf of Nigerians. I challenge anyone who would have done otherwise.
The match against Ethiopia was another disaster. Forty five minutes on, it was still scoreless against a team that Burkina Faso had beaten 4-0 with only ten men!
Then the agony of arithmetical calculations, how we could still be thrown out even if we win, no thanks to a poor fair play record that had seen us picking some unnecessary red and yellow cards along the line.
I will never forget a phone call from Nigeria, Godwin Enakhena, on a live TV  show, asking me at the end of that match whether the NFF was going to retain Coach Keshi at the end of the Nations Cup. I told him the question was a wicked one,  that I will prefer to wait until the end of our match against Cote D'ivoire, the same Cote Divoire that we had planned to avoid at the early stages of the competition.
That quarter final match was the turning point for that team and this nation. For the world, Africans and Nigerians that was supposed to be the last bus stop. When you take a look at the Elephants man for man, the Eagles were no match. Incidentally that was also the tonic the Nigerian players needed. Then and there they decided to up their game. They admitted that they had not been good and were ready to give it their all, and that if they had to go down, they will go down fighting.
They fought and they triumphed. I ask, are we then not supposed to salute those whose "non belief" led to the reawakening of the so called " Nigerian spirit"? When the team got to my domain in Durban, a member of Keshi's back room staff confided in me. That it was true the team did not really jell, but he would have preferred a better approach, that some of the interventions were uncouth.
I conceded to him. Added that we were not all the same in upbringing,  but I also drew his attention to that NFF that would have been castigated and lambasted if the team had come back from South Africa empty handed, of the estacodes the board members would have  forfeited for an early exit ( Laughter ).
Jokes apart, why will a coach ask some players on the bench to warm up when those on the field are not doing well? Why will a coach get mad at half time in the dressing room when the team was not performing? Quest for results and a turn around. Yet do it the other way round and it becomes interference. Some have said he had a contract, he should have been allowed to fail and then sacked.
Nobody wanted Keshi to fail. His failure would have been our failure. On the contrary, his success has now become his success. I thank Mr President, the Senate President, The Honourable Minister. I thank Government for "begging" Keshi to reconsider his resignation threat. They fell into his hands. Now that they have adopted him, will he be required to still work with the same NFF he set out to castigate ?
The future beckons. We do not only want to be at the World Cup, we want to go there and do better than our USA 94 showing and going by the admission of Coach Keshi, this team is not there yet. I agree with him.
Our Coach should be humble in victory. He should admit that it took more than his coaching prowess to get Nigeria that cup. He should not forget the cooperation, undiluted cooperation he received on the way to South Africa from all and sundry. The prayers of Nigerians. He remains blessed.
I remember the first time the world cup was brought to Nigeria by Coca Cola. Those who carried it wore gloves. We were not allowed to touch the cup with our "bare hands" it was considered sacred. Today, the Nations Cup is losing its prestige on our soil. For ten million Naira you can be allowed to touch and touch…….even as we forget that it takes not less than 80 million Naira to organize ONE Super Eagles match where bonuses alone consume about 30 million Naira!
Tomorrow I will write about a car and a house that I heard has been given to Keshi. Personal or official?