By Amaka Abayomi
Teachers are major players in any education setting and their place in the scheme of things in education sector cannot be under-estimated. Since no education system can rise above the quality of its teachers, there is need to accord teachers priority attention in order to raise their professional quality to facilitate attainment of education goals.
Sadly, Nigerian teachers have been blamed for most of the woes in the education sector, and the quality of teaching personnel in most of our schools across the nation calls for worry.
There have been complaints about poor quality of teachers in our classrooms nationwide, especially as teachers have been entrusted with the transmission of advice, wisdom and acquisition of key knowledge, attitudes, skills and behaviours that learners need to be useful in society and the economy.
According to the 'Education Road-map (2009)', as of 2009, 38.75% of the teachers didn't possess NCE or higher education, while 21.6% of teachers were not qualified to teach at the senior secondary level. In polytechnics and colleges of education, only 44 per cent of the required number of teachers was available around the same period and the shortfall of required teachers in the universities was 39%.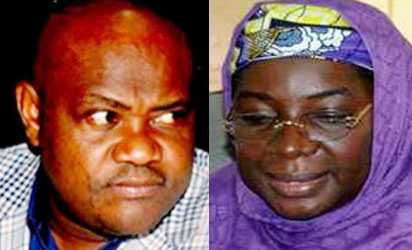 Also, over 60% of teachers in the universities were junior academic staff which shouldn't have exceeded 45%. This indicated a shortage of senior and more experienced lecturers. Similarly, over 40% of lecturers in the polytechnics didn't possess the master's degree, which is the minimum qualification for teaching.
Going by the Nigerian Education Sector Diagnosis: a Platform for Re-engineering the Education Sector (2007), 94% of professors in the university system aren't professionally qualified teachers, while 32% had no teaching qualifications as teacher trainers in 1999/2000.
As shocking as this may sound, the Commissioner for Education, Kaduna State, Alhaji Usman Mohammed, revealed that ,300 teachers in Kaduna failed in tests generally set for primary four pupils.
"A total of 1,599 teachers selected from across the state were given primary four tests in Mathematics and Basic literacy, and only one of them scored 75%, 250 scored between 50 to 75% and 1,300 scored below 25%.
"The same examination was conducted for 1,800 primary school pupils but a larger percent of them failed woefully. We are not surprised at their performance because how can they know it when their teachers don't even know it."
Little wonder our education system is characterized by low quality output and inefficiency as illustrated by the low performance of students in national examinations.
Worried by crisis in the education sector which is principally on account of teacher quality and quantity deficits, experts have posited the need for continuous training of teachers to align them with the current reforms in the basic education sector for improved performance and learning outcome for pupils.
Pointing out that the quest to improve teachers' output led to the school improvement programme, the Chairperson, Lagos State Universal Basic Education Board (SUBEB), Mrs. Gbolahan Daodu, said only skilled personnel that would impart the right knowledge and improve learning outcomes would complement the huge investment being made in the sector.
"The free basic education policy of the state government in public schools and billions of naira invested by this administration in the repair and installation of educational infrastructure would amount to naught without the necessary manpower to properly utilize the structures and equipment.
"The approach of retraining, mentoring and coaching teachers in the public primary schools has strengthened school leadership and management, improved teachers quality through in-service training and continuous mentoring, increased community participation in school governance and education quality."
For Nigeria to achieve any improvement in its education sector, a former Executive Secretary, National Universities Commission, NUC, Professor Munzali Jibril, said teaching must be made the profession of first choice through continuous training and re-training, attractive remuneration, welfare and conditions of service.
"The crisis in our education sector is a crisis of teachers as evidenced by mass failure in national examinations. The fundamental problem of teachers and teaching in Nigeria is that it is now a profession of last resort and quality can't be found or sustained where only those who have no other choice join the teaching profession."
On the way forward, Jibril suggested that for there to be any appreciable improvement in the quality of teachers and teaching in the sector, there is the need to raise the status of the profession to become the destination of first choice.
"This can be achieved by raising teachers' salaries at all levels to, at least, 10% above their counterparts in the civil service and by improving conditions of service to achieve parity with, or superiority over, similar and competing professions."
Subscribe for latest Videos