Christian Chukwu, a former Head Coach of the Super Eagles, has told the team that they would have  themselves to blame if they underestimated the Stallions of Burkina Faso in today's AFCON final.
Chukwu told the New Agency of Nigeria (NAN) in Lagos on telephone that he foresaw a great encounter between the two West African teams.
"I pray that the Eagles will take the match more seriously and not underrate the Stallions otherwise they will be in trouble.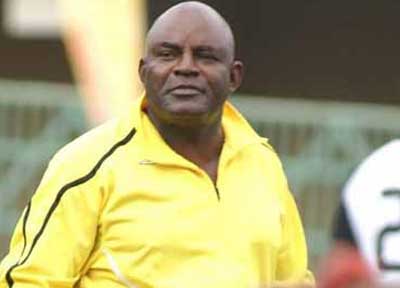 "The two teams will want to settle scores this time around, after battling to a 1-1 draw at the group stage of the tournament.
"They have known us and we have known them. It is an indication that our group was the toughest in the tournament," the former Super Eagles head coach stressed.
Chukwu, who lifted the AFCON trophy as the Skipper of the then Green Eagles, in the 1980 edition of the tournament in Lagos, expressed confidence that the Eagles would excel. "Considering the current form and the high morale of our boys, I am optimistic that we will come out victorious against the Stallions.
"Our attackers have started pumping in goals and the team in general has been improving with each game. If they maintain this form, they will be unstoppable," Chukwu said.
The former Green Eagles captain told NAN that his confidence in the team's ability was hinged on the remarkable strides it had made since the tournament commenced on Jan. 19.