By Ediri EJOH
House of Representative Committee on Customs, has expressed satisfaction with the Nigeria Customs Service (NCS) preparedness to take charge of the destination inspection scheme at the expiration of the six months extension granted the Service Providers by the government.
Chairman of the committee, Hon. Sabo Nakudu, who disclosed this during the tour to access the performance of service providers, commended the scanners provided by the service providers as part of the contract with the federal government.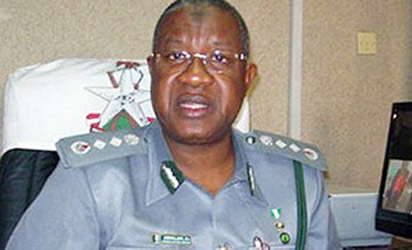 Nakudu, however frowned at the Risk Assessment Report (RAR), issued by the service providers which he said is plagued with so much controversies. He noted that the basic reason for the tour, was to confirm the preparedness of the Customs to take over and to ensure that what the service provider delivered, are as expected.
According to him, "In most cases, there are instances whereby this risk assessment report are duplicated or un-utilized and instances where a particular consignment being issued with different amount.
"Agencies found (to be involved) in this regard by the committee will be probed to ensure that refund is made to the federal government on the percentages gotten from the RAR duplication." He warned.
Nakudu maintained that the service is ready and capable of taking over the scheme from the service providers at the expiration of the extension at the end of the six months period.
In his words, " I am convinced that the Customs are trained and as you can see, the scanners are in order, but our major problem is the area of the risk assessment report, because that is where the revenue comes in from.
He also, frowned at the services of connectivity to Web Fontaine, which powers the Automated System of Customs Data (ASYCUDA), over deficiencies in its service delivery, saying that, government pays the firm $6 million monthly, without any commensurate investment and efficiency to show for it.
The committee however toured the scanning operations site in the Lagos Ports Complex, Apapa and the Tin Can Island Port Complex, and also inspected Cotecna Destination Inspection Limited (CDIL) and Global Scan Systems facilities respectively.