*Other  prominent Nigerians speak on the Centenary celebrations.
C E N T E N A R Y: We're celebrating the failure of a nation – Odumakin
Mr. Yinka Odumakin is the spokesperson of the Save Nigeria Group, SNG.
In 100 hundred years, we have become an example of the ruination of a nation with a bright prospect. At amalgamation and even at independence, Nigeria had bright prospects for the black race and for Africa but 100 years down the line because of the mismanagement and misrule of our past leaders, the country today is a sham. We are lagging behind in every sphere and all global indices now. The country is being robbed by insecurity – today 70 per cent of our people live below poverty line; all our infrastructures have collapsed at 100.
We are a divided people; and the government is using divide and rule to govern the country. We are besieged by all manner of crises and the life expectancy is 51 years. In every sphere of human live, we have lagged behind and corruption has become our grand commander in chief at 100. The ruling elite have lost the sense of shame; they are totally bereft of any sense of responsibility that they will think the next line is to celebrate.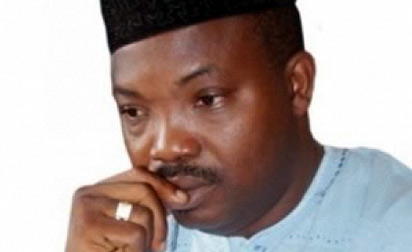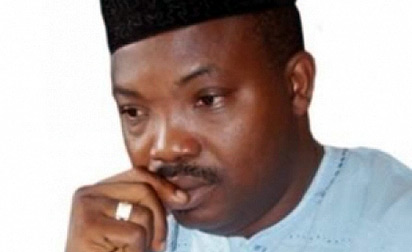 What are we celebrating? We are celebrating the failure of a nation, it is a big shame that even at 100, we are bogged down by leadership that cannot appreciate the situation of things on ground. They cannot realise that what we need is a sober reflection of how we have lived and lost our chances. We are now rolling out the drums and it shows that there is no redemption for the country. The way forward is for Nigerians to take their destiny into their hands, they must reclaim their country and to know that our salvation is not in the hands of the ruling elite. They must take their destiny in their hands because the ruling class does not have any vision for the country.
A slave can not celebrate slavery — Mohammed
Dr Junaid Mohammed, Second Republic Legislator
For me, there is nothing to celebrate as far as centenary is concerned. My attitude towards this celebration is that it is not worth celebrating and government just wants to waste billions of Naira for nothing.
I am sure if you ask Nigerians on the street, they would have nothing to celebrate as well because in 1914, Nigeria was better off. We were living together in peace as protectorates, we have what we can call one Nigeria but today that peace is being threatened and Nigeria has been turned to a capitalist country.
Many are poor while the few are getting richer by the day; many billion of Naira being stolen by the day by public office holders.  A nation cannot be built in this manner. You cannot talk of a nation when you don't create opportunity for your citizens to excel; you cannot talk of a nation when many Nigerians are living poorly and in a bad condition.
I feel the Nigeria government should just forget about this celebration because a slave cannot be celebrating in its slavery.
It should not go unmarked but… —Sagay
Professor Itse Sagay is a Senior Advocate of Nigeria, SAN, and a constitutional lawyer.
We have not been happy in this country; we have not had a happy relationship with one another in this country, particularly between the north and the south. So, I don't think it is a moment ordained for celebration. But it should not go unmarked because a major event, political, of great significance, occurred. I believe that what we should do at this stage, since the very future of this country is now in contention, is that instead of celebrating it, we should use it to reflect, to retrace and then, chart a way forward. That is what we should do.
The celebration is another illustration of foolishness of this country which does not know how to react in a particular situation. Instead of sitting down in a sober manner, appointing various groups and having various seminars to have various discussions on the way forward as a united country, we are celebrating. Celebrating what?
There is nothing to celebrate because Nigeria is almost a failed state right now. There is crises, there is Boko Haram, there is kidnapping, there is insecurity, infrastructural breakdown, everything is bad. So, there is nothing to celebrate.
Secondly, involving the private sector to celebrate it is absolute nonsense. It is not a private sector thing, it is as if they are organising a party and asking the banks to fund it. It is a major thing that the Federal government should provide money for in order to discuss the past, discuss the present and find a way forward for the future.
Jonathan means well but… – Eya
Chief Nduka Eya – Immediate Past Secretary General of Ohaneze
We need to understand there is difference between marking an event and celebrating an event. According to President Jonathan, he said 100years of marriage is significant and issue of divorce does not arise. The marking of 100years of age means nothing to me, we have to mark our centenary when we remember how we got amalgamation in 1914. I think we should mark the age.
When it comes to celebration, I feel there is nothing to celebrate because you have to be happy to be able to celebrate. There are many cabals penetrating this government and that is why things are going the way they are going. President Jonathan means well but there are lot of people out there trying to sabotage his efforts.
For this country to move forward, three things must come into play and that is Justice, Fair play and Equity. If these three things play out, this country will move forward. I believe God really loves this country and that is why this country is still together up till this moment.
We have nothing to celebrate —Ayo Adebanjo
Chief Ayo Adebanjo is a chieftain of the Pan-Yoruba socio-political and cultural organisation, Afenifere.
We have nothing to celebrate.  We just want to waste our money again. The whole essence of amalgamation administratively, by the British, should unite us. But have we been united since then? So what are we celebrating? We just want to gloss over all our problems. We have to hold a national conference and settle it.  If that national conference had been convened we would have devised a wonderful way of living together – there is no doubt that we want to live together. But the unity that we are having now is an awkward and lopsided unity and that is why there are complaints in and out. As long as you gloss over the convocation of a national conference, to settle how we should live together in peace, we will continue wasting our time.
We should celebrate our togetherness —Opara
Hon Austin Opara – Former Deputy Speaker, House of Representatives
Frankly, there is something to celebrate about this centenary. For the fact that we are still together as a nation, it is worth celebrating. There is strength in unity and coming together to celebrate an event like this further brings us closer and together as a nation.
What we are celebrating is not just the symbolism of celebration but the fact that since amalgamation in 1914, God still made us one Nigeria today, is what the celebration is all about.
We talk of European Union today.  It is strong because the countries stayed together as a comity of nations. So Nigeria needs to borrow clue from that and celebrate this centenary for the singular reason of togetherness.
This government has nothing to offer —Bugaje
Hon Usman Bugaje
There is nothing to celebrate in this country presently as there are challenges all over the country, the main one being security. Also, the level of corruption is on a high side and we have not seen this kind of looting before in this country. This government has been on a looting spree of the treasury and nothing is done to prosecute those looters. Nothing is happening in this government more than looting the treasury. What I can say is that all the act of this government is criminal and they have no shame at all. This government condones corruption and profligacy and when people raise issues just like Oby Ezekwesili has done, the government goes after them.
The centenary celebration is unnecessary and it is actually criminal to celebrate it; this government has nothing to offer.