By Denrele Animashaun
"Most leaders spend time trying to get others to think highly of them, when instead they should try to get their people to think more highly of themselves.
It's wonderful when the people believe in their leader.
It's more wonderful when the leader believes in their people!
You can't hold a man down without staying down with him. — Booker T. Washington"
Wonder never ceases! I understand the Federal Government will be distributing 10 million mobile phones to farmers. While reading this, I had my usual wry smile across my face. Ok, to what do farmers deserve such magnanimity? So farmers are been bought for the cost of a mobile?
I then read on that the mobile phones was to enable the farmers to link up with the rest of the country,and that it will enhance access to improved seeds and fertilization, and this will go to the 10 million farmers directly. The minister dubbed this innovative approach- an agricultural transformation,it remains to been seen if this will be the case.
Furthermore, I do not know where they get these statistics from; apparently some 70% of  the population are employed in the agriculture industry and yet there is only 10 million mobile phones up for grabs. The bone of contention seems to be the costs of these mobile phones but whatever the total costs of the mobile phones, that should be the least of the  publics' concerns, it should be about the viability of the programme and transparency of the key indicators, is it  value for  money?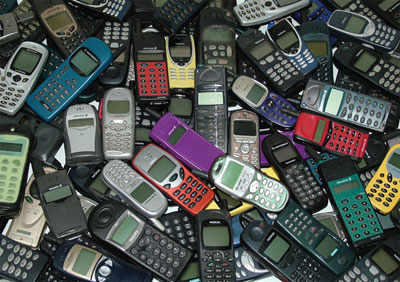 Is it sustainable? Replicable and most of all how accessible is it? Would it adequately equip the small and big end faming? Do we know what is expected from the farmers and what are the real incentives for them to grow and feed the nation?
The Minister of Agriculture and Rural Development,Dr. Akinwumi Adeshina said "In today's world, the most powerful tool is a mobile phone. As the Minister of Agriculture, I want the entire rural space of Nigeria and farmers to be included, not excluded, from advantages of the mobile phone revolution."
And why mobile phones?  He said, "First, the mobile phones will be used to scale up the access of farmers to improved seeds and fertilizers to millions of farmers, directly. The Federal Government succeeded in 2012 in getting seeds and fertilizers to farmers, via the Growth Enhancement Support (GES), which uses mobile phones to reach farmers with subsidized inputs".
Surely, ordinary Nigerians will be the judge of that when we have more affordable food on our plates and more money in our pockets. No, I still do not get it. It seems to me this is one of these lofty gimmicks that do not add up.
Will the access to the agricultural  programme translate to better yield, and affordable produce? I  am  not  sure  how we can revolutionise agriculture and entice farmers  back to farming, when most people have left the rural areas and trooped into the city to find work.
The  argument about communication is  not enough to  encourage famers to  adopt   new technologies  and  techniques unless there are existing infrastructures such  as irrigation, loans  for  large equipment, arable land  and  storage  facilities and educational  support   for  farmers.
Distribution of phones to farmers is said to be in line with the ministry's agricultural modernization drive aimed at connecting farmers to information, loans, market and make them adapt to climate change.
"Our goal is to empower every farmer. No farmer will be left behind. We will reach them in their local languages and use mobile phones to trigger an information revolution which will drive an agricultural revolution."
Only  when  we make  farming worthwhile so  that  people  know that  there is  respect  and  privilege  for those  who till  the  land, plant  our  foods, and  sell us  good and  affordable   products. So the minister says that Nigeria is the first country in Africa to develop such a system.
No one is impressed until we see the   results. How are we going to measure its efficacy? Mediocrity can no longer be the yardstick or substitute for excellence. There is  much expected from these farmers and they are given so little. So N60bn or not, about time the talk shop and grandstanding stops…