By Godwin Oritse
STANDARD Organisation of Nigeria (SON), the Lagos Chamber of Commerce and Industry (LCCI) and other stakeholders in the Nigerian maritime industry have condemned the proposed Customs and Excise Management Act  saying that "it is draconian"
Exposing the dangers in the bill at a stakeholders forum hosted by the Maritime Industry Advocacy Initiative (MAIN) ,  a logistics expert, Mr. Lucky Amiwero, said that the bill is against international convention with regards to appealing or protesting a case of misdemeanor of Customs officers.
He said that Section 276 of the bill is at variance with independent dispute mechanism on appeal procedure as contain in the World Customs Organisation (WCO) kyoto convention.
He explained that the international trend is to modernize Customs systems so as to minimize their disruptive effect on legitimate trade, as much as possible through optimizing available technology that would neither compromise the traditional objectives of Customs control nor the flow of legitimate trade through simple, transparent, consistent and predicable application.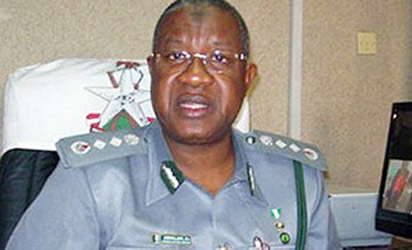 Amiwero noted that in the proposed bill, the Board of Customs will have no other way  than to look into the welfare of men and officers of the service as against churning out policies for the agency to execute.
LCCI's representative, Mrs.  Julie Ogboru, stated that the bill if passed into law in its present state is capable of derailing the economy as everybody including the President will become answerable to the Customs.
She noted that the bill if not changed or amended will not only affect the present generation of freight forwarders but the next one.
For Fred Akhokhia, Deputy President of the Association of  Nigerian Licensed Customs Agents (ANLCA) said that the promoters of the proposed bill have a hidden agenda when they putting the bill together adding that it will not be in the best interest of the nation if the bill is allowed to go in its present state.
Speaking on behalf of the National  Government Approved Freight Forwarders (NAGAFF) Dr. Boniface Aniebonam said that a part of the law that stipulate a twenty year jail term for offenders is worrisome.