By EMMANUEL AZIKEN, Political Editor
Nigeria could join a handful of countries including China that would be pivotal in shaping the world's economy by the year 2030 according to a report by the super secret United States National Intelligence Council, NIC.
The NIC report just released, projects an idea of what the world would look like in the future.
The report which is an articulation of expertise opinion from the US intelligence community released last December, however, admits that it may not be exact.
It is a fact many Nigerian experts would appreciate given earlier expertise opinion from the United States army that Nigeria may implode by the year 2015.
The report could come handy to Nigerian administration officials working towards the goal of putting Nigeria among the top 20 economies by the year 2020.
In the report on Global Trends 2030, the report notes that the United States and Europe would be overwhelmed by the economic powers of Asian countries as China and other Asian countries and Brazil take a leading role in dictating the pace of the world economy.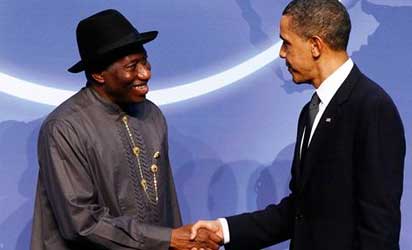 China according to the report would just overtake the US before 2030  as the world's biggest economy.
Other powers including Nigeria according to the report, would also jump to the top in global economic ranking.
"In addition to China, India, and Brazil, regional players such as Colombia , Indonesia , Nigeria , South Africa and Turkey will become especially important to the global economy," the report says.
"The diffusion of power among countries will have a dramatic impact by 2030. Asia will have surpassed North America and Europe combined in terms of global power, based upon GDP, population size, military spending, and technological investment.
China alone will probably have the largest economy, surpassing that of the United States a few years before 2030.
"Meanwhile, the economies of Europe, Japan, and Russia are likely to continue their slow relative declines."
Since its establishment in 1979, the NIC has served as a bridge between the intelligence and policy communities, a source of deep substantive expertise on intelligence issues.