Statins, a class of drugs best known for their ability to lower cholesterol, could be the key to treatment of cerebral malaria.
Researchers recently discovered that addition of a widely used statin called lovastatin this drug to traditional antimalarial treatment, prevented cognitive dysfunction in mice infected with cerebral malaria.
Addition of lovastatin decreased white blood cell accumulation and leakiness in blood vessels in the brain. Lovastatin also reduced production of damaging oxygen-containing molecules and other factors that promote inflammation. The new findings indicate that statins are worthy of consideration in clinical trials of cerebral malaria, according to an article in PLOS Pathogens.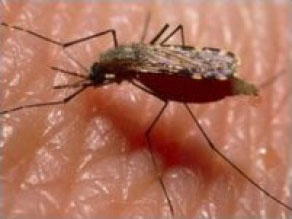 Dr. Guy Zimmerman Associate Chair for research in the Department of Medicine at the University of Utah and senior co-author on the study says  the molecular mechanisms that give rise to cerebral malaria and subsequent cognitive dysfunction are not yet known.
"Our findings are exciting because the clinical implications extend beyond cerebral malaria to other severe systemic inflammatory syndromes complicated by brain involvement," says Zimmerman. "We believe our observations are the first experimental evidence to support the possibility of using statins to reduce cognitive impairment in critically ill patients."
Malaria is one of the leading infectious diseases worldwide. Cerebral malaria is a severe, potentially fatal neurologic complication of infection by  Plasmodium falciparum.
At least  500,000 children develop cerebral malaria each year in sub-Saharan Africa, and persistent cognitive dysfunction in survivors is a major public health concern and a significant socioeconomic burden.