Lagos State government has announced a performance of 89 percent for the 2012 budget, the highest since the inception of the administration in 2007.
Governor  Babatunde Fashola (SAN) disclosed this when he spoke with newsmen after the first session of the 3-Day Executive Council/Permanent Secretaries Retreat being held at the Orchid Hotels and Events Centre, Lekki with the theme, ''Enhancing Effective and Efficient Service Delivery in Lagos State."
Fashola, who said the improvement was the fulfillment of the promise he made during the third budget review to do better in the fourth quarter, attributed the increase in performance to availability of resources and hard work.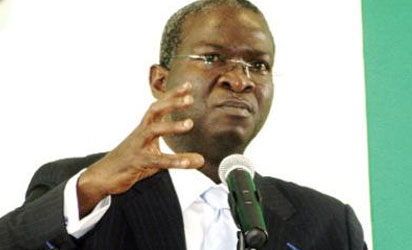 Advancing reasons for the feat, the governor said, "It was due partly to the fact that it was when we closed on our bond; we had more money to finance our projects. It was also attributable substantially to much more rigorous work in ensuring that the projects were made ready, that they got to implementation promptly within the last quarter with contractors moving to site.
"Now, you must also realize that last year's budget was the highest budget we have ever had, so it is not only highest in performance, it is also highest in quantum. We have been going round in the last two weeks doing spot checks on what have been done. So, the evidence of how the budget performed that we are seeing now on paper is what we have seen in reality.
"We have seen construction of housing projects at various stages of implementation, from Epe to Ejinrin to Agbowa, to Sango-Tedo, Mushin, Ilupeju, Igando and so on and so forth. Of course we have seen the progress we are making on the Light Rail project, road construction from Mile 12 to Ikorodu, the Waterworks at Adiyan now in progress and so many other areas where we clearly saw progress including the Health sector, the School of Nursing in Alimosho and the Maternal and Childcare Centre in Amuwo-Odofin. So the direct impact of the budget is clearly visible and demonstrable.
"It is no longer the capacity to perform. We have demonstrated that the more money we have the more performance of the budget and the more impact it will make on the lives of our people. So this is just an appeal now for people to voluntarily pay their taxes. That is the tool of government. If you give us the tool, we will deliver".