*Explains how Lagos used data for good governance
Africa Rising – That is the headline of (last week's) cover of Time Magazine. It is for me an appropriate place to start my discussion on the theme "Governance, Security and Peace in Africa"; and, if I might say so at the onset, it is a somewhat misleading if not patronizing headline.
I say this because students of world history will know that the story of our planet is one of the rise and fall of civilisations and empires.
Civilisations and empires have thrived and floundered on the basis of the challenges of their time, when they peak or fall; and what men or women do or fail to do.
And I propose to discuss this in some fuller detail as I deal with the subject of institutions. But I must emphasize that Greece, which is one of Europe's poorest and highly indebted nations today, was once at the zenith of human civilisation.
The heart of the Roman Empire, which gave the world one of its most enduring legacies of law, was situated in what is modern day Italy and is currently a struggling economy.
But we have not heard the last of Italy or Greece. In the way that Germany rose from the ruins of two World Wars to become Europe's super power house today, we have seen the renaissance of a Ming Dynasty that took almost 5,000 years to re-discover herself in the renaissance of China.
Africa's Renaissance
So contrary to a rising Africa, I see the renaissance of a region that once boasted the amazing engineering feats of the Egyptian pyramids when there were no super cranes and a place where Timbuktu, in modern day Mali, was once the place to be for science, mathematics and learning.
Africa is not rising; it is experiencing a renaissance again. The sustainability will be determined by what men and women do or fail to do.
This is the platform from which I propose to address my sub-theme of "Regime Change, Ethno-Religious Insurgency and State-craft in the 21st Century with my focus on West Africa.
Let me start by submitting that I have read enough history and seen a lot of conflict in almost five decades on earth to come to the clear conclusion, that all conflicts are fuelled by the desire for dominance, territorial control, economic benefit for self or allies.
I am convinced that in whatever garment these conflicts are dressed, whether ethnic or religious, those cloaks are only designed to whip up a sense of identity and support towards a cause they often may not understand.
Abundance of Human and Natural Resources in West Africa
West Africa, as the name suggests, is a sub region of Africa that has 16 (Sixteen) countries who are independent nations, collectively they have a population of approximately 300,000,000 (Three Hundred Million) people whose lands are blessed with all types of natural resources such as oil, gas, coffee, cocoa, timber, gold, to mention a few and access to water especially the Atlantic Ocean.
It is important to mention this so that there is clarity about abundance of human and natural resources. Some of the oldest and foremost learning institutions such as the Fourah Bay College and the many learning centres such as in Old Timbuktu are located in this region.
In the last few decades, they formed an economic block, the Economic Community of West African States (ECOWAS) for short, almost like the European Union to deepen economic trade.
The Tragedy of West Africa
But ironically, this region has, until recently, made global headlines for the wrong reasons. Apart from hunger and poverty experienced by a people so blessed; and I am not happy to say this, peacekeeping operations have consumed several millions of dollars as perhaps the only successes that can come out of a region of such vast resources.
These are peacekeeping missions to end the mindless slaughter of innocent men, women and children who have been victims of mindless orgies of violence in the pursuit of crass and brazen ambition under the guise of attempted governance.
Sierra Leone and Liberia once very free, peaceful and historic settlements for their roles in the end of the Trans-Atlantic slave trade and the redevelopment of the African human capital through education, have lost their innocence forever.
While the healing process and rebuilding continues at a pace that encourages hope, there are scars that will never go away. My own country Nigeria faced a bloody civil war about which I will say a word or two, Ivory Coast was not spared; neither was Ghana, in the mindless toppling of regime after regime in the 1980s and several execution of leaders and the displacement of millions of citizens who became refugees outside their homeland. Yes, many Ghanian professionals became shoemakers, drivers, odd job men and women in my own country when I was a teenager because their country failed them. All these are now in the past.
The old Gold Coast of Africa is back. The Ashanti Dynasty is not rising. It is experiencing a renaissance. What lies at the heart of all these conflicts for me is a difficult question; and from here I have to be careful what I say so that I am not misunderstood. Before the colonization of Africa in the late 19th Century, many of these nations were several kingdoms with kings and emperors. We must remember that succession was by conquest and it is possible to rationalize what we have today on that basis.
The Hope Democracy Brings
Democracy has survived many ages. The Agrarian Age, the Industrial Age and it has merged with other philosophies like capitalism and moved into the age of information technology and now globalization.
It faces perhaps its biggest threat yet by the effects of technology and globalization which both test the limits of freedom.  The success or otherwise of this model of governance has been the Achilles heel of the political stability of West Africa.
It is possible to argue that the African concept of communal existence, sharing and conciliation were shaken to their foundations by the winner-takes-all that elections produce in a democratic setting. While I may be wrong, and I hope that I am, it is a study that I hope will be undertaken.
Those who are products of ancestors who ruled as kings and emperors may seem somewhat perplexed that they cannot share the Court of a successful winner after an election; and must therefore accept the economically unrewarding role of opposition, at least until the next elections are called.
Really and truly, all human endeavor and conflict about a better life, but the irony is that the concept of a better life is itself amorphous and difficult to define.
One might wonder for example why the people of the Western economies with all their infrastructure and progress, which are many miles ahead of what you will find in many parts of Africa, are still agitating for a better life.
Happily for me, I am able to say that inspite of the difficulties, many parts of West Africa are democratizing and, with that, political stability is emerging and we are seeing development. Sierra Leone just conducted peaceful elections for the second time after many years of conflict.
The evidence of political stability stares every person in face as one witnesses the block by block rebuilding of a once peaceful country whose infrastructure was ravaged by conflict induced by regime change.
The question therefore is this:- In the light of the progress being witnessed in many parts of democratizing West Africa, is democracy the answer or the missing link to unlocking the vast opportunities in West Africa.
Yes, democracy will, on the basis of the available evidence of what has been done under it, be critical to achieving the goal. On its own, it will not suffice to solve the problem.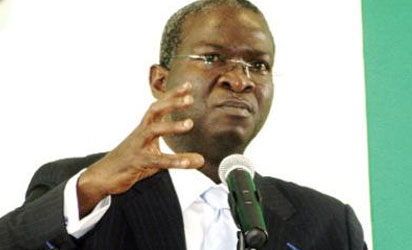 The Creeping Danger of Fundamentalism
Inspite of democratic structures in Mali, and with only a few months to general elections, a few people still ganged up to seize power, with an official statement that they wanted to change things. The question on everyone's lips was: why not wait for the general elections that were so close; to effect the change by the ballot?
The answer may be long in coming.
In some parts of West Africa, political change, and possibly the quest for a better life, has acquired a new image. It is now anchored on Islam, by the group now classified as the Al-Qaeda in the Maghreb.
As we speak, the West African nations are contributing troops to go into Mali in a coalition to dislodge them because of the political danger they pose to the entire region.
But beyond guns and live ammunition, their pursuit for power is fired by a stronger ammunition, one which does not attack the body but instead strikes the mind. Religion.
This will be difficult to defend against or to attack.
Its range is limitless, its fuel supply is not science; on the contrary, it is passion driven by unquestioning faith.  That fuel rarely runs out of supply and it does not tolerate reason but commands only unquestioning faith and belief. This is the newest and biggest threat and it is on both sides of the 2 (two) popular religions, Christianity and Islam, both of which incidentally and interestingly owe their origins to the same region, the Middle East.
Perhaps the closest in history to what we experience today are the ecclesiastical wars in advent of Christianity.  It is against the background of these complexities that I intend to examine the role of statecraft in the 21st Century.
The Role of Statecraft
For my definition of 'statecraft', I choose "the art of conducting the affairs of state or conducting government affairs".
I think it is fair to say that, at whatever level one is involved, it is not an easy affair. Whether you are a President, Prime Minister, State Governor, City Mayor or whatever designation you operate at, the problems are the same.
It is about humanity. Protecting people, securing your environment, saving lives and providing economic opportunities which, in simple words, mean jobs, providing education, healthcare, protecting rights and so on and so forth. What differs is the complexity of the same problem, from place to place, depending on the level of development or lack of it.
The accepted global model for conducting these affairs, which is democracy, has been tested, but is now, in my view, technologically challenged.
By this I mean that with globalization, many more people are involved in the process and they influence decision making for good or bad.
What newspapers could by editorial decision delay or refuse to publish while a decision of Government is under consideration is now instantly available on the social media without any consideration for its possible adverse or beneficial effect. Very recently, I told my colleagues that this is not a good time to be a leader, although I have always asked myself if there was ever a time in human history that it was good to lead.
That is why I salute the leaders of many centuries past, especially those of the early 20th Century who led our world through many technological breakthroughs such as electricity, the telephone, the airplane and protected our planet amidst the threat of two world wars.
I draw a lot of inspiration from their courage and refusal to give up.
This is the least that is expected of every leader today in any part of the world if we are to save this planet from peril.
This is the challenge of statecraft.
Regrettably, democracy does not concern itself about this. It is only concerned about the emergence of the leader by popular mandate in an open process.
Democracy does not guarantee that the leader will be competent as we have seen in some jurisdictions. It makes no guarantee that he will be compassionate or God-fearing or that he will be passionate about the job.
In a technologically-driven world, where the primary objective of statecraft centres around the human civilization, data possession, processing, understanding and management are a sine qua non to successful statecraft in the 21st Century.
In the last five and a half years that I have spent in office, I have paid unrelenting attention to data.  The importance coincides with the cliché that you cannot manage a thing, if you cannot measure it.  A few quick examples will suffice to demonstrate the point.
Security
On assumption of office in 2007, the first inquiry I made was about the number of Policemen in the State that was available to help me protect the 17,552,000 people that our 2006 headcount showed that we had living in Lagos.
Over the years, data management has become invaluable in our crime prevention strategy and has made our state easily the safest in the Country.
We are able to monitor trends by analysing reports at monthly security meetings which I chair and, by so doing, we deploy the necessary logistics, either of more men, more patrol vehicles, more boats, more communication equipment or extra hours or a combination of any of them as the crime data reports suggest.
Revenue
In order to raise money to fund our obligations, I sought to know how many properties we had registered on our data base and found out that we had registered only 26,000 (Twenty Six Thousand). We invested in the property enumeration exercise and today we have registered 640,000 (Six Hundred Forty Thousand) and still counting.  Of course I need not say that receipts from Property taxes  jumped in many folds.
I also sought to know how many citizens were issued with tax cards as proof of payment of personal income tax, and I was told it was only 500,000 (Five Hundred Thousand).
We embarked on massive tax awareness campaigns and invested in printing and issuance of tax cards and today we have 2,530,744 (Two Million, Five Hundred and Thirty Thousand, Seven Hundred and Forty Four) tax payers on our data base.
This accounts in part for why we are the only state that may survive without oil proceeds, because about 70% of our annual expenditure comes from internally generated funds
We also conducted a registration of existing businesses in the State and our version of the Lagos Yellow pages, a directory of small businesses, shows that we have 158,720 (One Hundred and Fifty Eight Thousand, Seven Hundred and Twenty) businesses in our State as at 2011 with significant increases expected in 2012.
Traffic Management
When we resolved to clean up Oshodi, a very congested part of Lagos that prevented access and thoroughfare through Agege Motor Road because street traders had taken over the road, our first task was to enumerate the number of street traders in order to plan their re-settlement. Their new market is now finished and awaiting hand over.
Subsequent to the clean-up, our monitoring and data collection revealed that it was a well-considered effort and money wisely spent because:-
Speed survey shows that the average speed within the vicinity (Agege Motor Road) had increased by 300% from 10km/hr measured while developing the Strategic Transport Master Plan in 2008 to an average of 40km/hr in spite of increased traffic flow arising from traffic diverting (to Agege Motor Road) from Ikorodu Road and Apapa-Oworonsoki expressway. The fact that vehicles now have effective use of 2 clear traffic lanes is a contributory factor to this development.
Travel condition has also improved along Ikorodu Road where traffic volumes have reduced by 4% as Agege Motor Road now serves as an effective alternative for north to south movements in Mainland Lagos. Traffic speeds have consequently increased by 10%.   Overall, our data analysis showed that the Oshodi clean- up measures will lead to travel time savings of 252 million hours, equivalent to 112,500 man-years savings leading to productivity gains in the Lagos Economy.
Indeed the traffic improvements  translate to an annual benefit within the Oshodi vicinity of around N10b. The wider benefit to the Lagos Economy is far bigger and could reach N120 billion.  As a result of the increase in travel speed from an average of 10km/hr to 40km/hr, the amount of carbon emitted by vehicles has reduced by 48% to 76g/km.  The noise level has also decreased from 73.73 dBA recorded in 2008 to an average of 65 dBA.
This is a reduction of 12% in noise pollution.  The cost of developing other measures such as building a 1km bridge
to by-pass the troubled area of Oshodi and to achieve the result currently being experienced now in Oshodi will cost the Government N16.6 billion as opposed to under N300 million spent on relocating the traders and mobilizing enforcement to ensure the area remains clear.
This leaves a surplus of just over N16.3 billion for more pressing infrastructure needs of the State.  Since August 2012 when we introduced a new traffic law to increase safety and reduce road traffic accidents, I was recently able to report to citizens the results of our monitoring of the impact of the implementation of the law as follows:
From the 25 General hospitals, the reports of accidents from motorcycles dropped from 646 to 525 cases in September; an 18.73% reduction, while deaths recorded between the same period dropped from 14 to 8, a 42.86% reduction.  In terms of the impact of the law and our advocacy on healthcare, our recent monitoring and evaluation assessment report reveals that:-
a. 65% of people sampled after the law want to reduce alcohol intake as against 30% before; b. 93% now want to reduce drugs as against 71% before the law; c. 77% are now convinced that alcohol is a danger to them and their passengers if they drink and drive, as against 10% before the law; and only 4% now say they can still able to purchase alcohol within the motor park after the law, as against 58% before the law.
Budget
Similarly, we have taken data and budget statistics very seriously as our critical tool for planning and service delivery.  We hold quarterly budget sessions year on year, we monitor performance vigorously and we have never performed below 70% of our budget commitments even though this is below our target of 90%.
Education
Data has proved quite useful in education management, just as in other sectors. Although we started an emergency school repair and construction programme, data collection has helped us identify areas of more classroom needs and this has helped us allocate resources more judiciously.  It has helped us to remain focused on the long gestation that education renaissance requires because we are seeing consistent upward results in the performance of students in their final examinations as a result of our many initiatives.
For example, the final West Africa Examinations Council secondary school leaving results showed that 7% of students passed with 5 credits in one sitting with English and Mathematics in 2007.  The result went up to 11% in 2008, 18% in 2009, 21% in 2010, and dropped to 19% in 2011.
Our detail analysis of data of students performances at monthly education meetings that l inaugurated in 2011, and which I chair, resulted in the deployment of a cocktail of  solutions, such as younger teachers,  review of class promotion grades, involvement of parents, injection of funds and extra lessons.  Perhaps at this point it will be remiss of me and dangerously ominous not to take a position about the still raging controversy back home, at least by the accounts in the local papers as of last weekend.
On THERE WAS A COUNTRY
My host, Professor Chinua Achebe, had chosen to document his account of an indelible personal experience in a new book titled, "There was a country – a personal history of Biafra". It received and continues to receive mixed and in some cases hostile reception.  In fact, some commentators suggested that the work had contributed to restoring old tensions and brewing new hostilities, prefacing possible inter-ethnic conflict.
Wherever your personal view may lie, we cannot but observe, from the tone of the commentary, that our national governments continue to fail us in the crucial duty of being repositories of information, data, records and archives as historical records are indispensable tools for policy development.
Certainly, the discourse would have been richer, less acrimonious and not predestined for tension if institutional national archiving and information disclosure was responsibly discharged by the Federal Government of Nigeria.
I am sure there are other examples across the West African sub-region. States must begin to see the connection between information management and inter-religious, ethnic and sectional tension across Africa.
That publication has put me in some difficult straits and I will explain.
I speak here today not in person but by virtue of my office as Governor of Lagos State.
The invitation from Professor Chinua Achebe to me is therefore an honour to the people of Lagos and, on their behalf, I thank him.  My first invitation was actually to speak here in December 2011 but previous commitments made that impossible.
When I suggested to Professor Achebe that I will write the speech and have somebody deliver it, he was emphatic in saying that he would rather wait for a year until 2012.
Sometime early this year, I wrote to confirm my acceptance and my attendance.
I am Yoruba and interestingly a product of his seminal work, "Things fall Apart", as  a student of literature in a Nigerian Secondary School.
You cannot imagine my excitement as I prepared for this occasion sometime in August this year, when I heard of his new book.  I ordered a copy online and requested that it be delivered to me in London in October whilst I was attending an event there.
I was halfway through the book when I checked the local news online and saw that things were no longer at ease back home in Nigeria.
Some leaders of my ethnic group had very strong views about parts of the book.
Professor Achebe is from the Igbo ethnic group. As you can also expect, there were spirited responses from leaders of opinion from his ethnic group.
My thoughts were to write to Professor Achebe to decline the invitation and proffer some excuse.  I wonder if it crossed his mind to find a reason to ask me not to bother to come.
But I resolved that a commitment I had made in honour to attend was more important than what anybody might say or feel. Those were the values on which I was raised.
More importantly, this was a generational disagreement between the principal parties of the events that took place when I was barely four years old.
As I said, the management of the National Archives and the publication of what really happened at that time will certainly help to ensure that nobody creates his own facts.
But beyond that, my own generation has moved on. We see our country differently. It also seems to me that, many years after the conflict, some of the principal actors in the conflict such as Chief Obafemi Awolowo, the Yoruba leader, and Chief Odumegwu Ojukwu had decided to move on.
This was what Ojukwu said when Chief Awolowo passed on in the late 1980s:- "the best President that Nigeria never had".
It might interest you to also know that one of the active military leaders of the time, a Yoruba General, did not object to his daughter subsequently marrying an Igbo man.
My own aunt, a Yoruba Muslim, had a son for an Igbo Christian man and he is as much my cousin as the others are. Today, the story of our progress in Lagos State cannot be complete without acknowledging the role of Ben Akabueze, an Igbo man from Anambra State, who has been my Commissioner for Budget and Economic Planning for the last 5 (Five) years.
Interestingly, it is only in Yoruba land, and I stand to be corrected, where the problem of abandoned properties did not afflict the Igbos.
They returned back after the war to rightfully claim properties they had deserted in flight in the aftermath of the crisis.
It is instructive to also re-call that, when Lagos State Military Government, many decades after the war,  tried to expropriate Ojukwu's property in Lagos, it was a Yoruba lawyer who prosecuted the case successfully on his behalf.
In my own home, Ojukwu was most welcome. He and my uncle started primary school the same day and remained lifelong friends until he passed on.
It was therefore a duty to honour him as I did at his funeral when I said:-
"Ikemba, as he was fondly called ,was an illustrious Nigerian, a dogged fighter and an accomplished individual, whose footprints and legacies on Nigeria's political landscape have earned him a secure place in its Hall of Fame". Distinguished ladies and gentlemen, I hope I speak for my generation if I say we understand how difficult things were at the time.
We salute the men and women who kept our nation together, especially those who paid the supreme price to do so.
The only way we can honour their memory is not to re-open the old wounds, but to resolve that never again will our people's blood be spilled by their own people in order to harness the diversity of our people and make our union more perfect.
It is by making this kind of resolve that we can gain from that conflict and use the lessons to surmount the challenges that stand in the way of our journey to the promise of our nation.
This is why I have inaugurated the bi-enniel Kuramo conference that seeks to provoke the formulation of a new globlal legal order which, in my view, will unlock the closed doors inhibit the progress of the African Continent.
One of its recent gains is the inauguration of the Lagos Court of Arbitration which will help keep arbitration business and practice in Africa instead of exporting them to Europe.
The Kuramo  conference also seeks to repartriate Africa's stolen wealth back home, develop a global standard for environmental clean up after oil spillages, reduce the proliferation of small arms amongst many other objectives that I think are laudable.
These for me must be some of the utilitarian values and pre-requisites of Statecraft in the 21st Century in Nigeria, West Africa and every part of the civilized world.
Being the keynote speech at the 2012 Achebe Colloquium on Africa held at Brown University, Providence, Rhode Island USA on Friday December 7, 2012 delivered by Governor Babatunde Raji Fashola, SAN, on The Role of Statecraft in the African Renaissance amidst Regime Change and Ethno-Religious Insurgency – A West African Case Study.