By PETER EGWUATU
LAGOS  – Investors in the nation's capital market still have hope of recovering their money from illegal capital market operators, otherwise known as (Wonder Banks) as the Securities and Exchange Commission, SEC, has resolved to hunt fraudsters who escaped from the country.
Vanguard gathered that total claims against the Wonder Banks have risen to N106 billion, a situation the commission said did not augur well for the development of the capital market and the economy in general.
Director General of the SEC, Ms. Arunma Oteh, who confided in Vanguard on the commission's zero tolerance, said:  "We will not rest in our determination to restore investors' confidence and protection.  So, for those registered capital market operators who collected money from innocent investors with the intention of investing the money in the capital market and thereafter absconded to other countries, the commission will try as much as possible to track down these fraudsters and bring them back to Nigeria for prosecution."
On how the fraudsters would be tracked down, she said: "The commission had signed bilateral agreement/cooperation on securities dealings with member countries of the International Organisation of Securities Commissions, IOSCO.
"Also, we intend to sign more bilateral cooperation with security agents across the world. So there will be no hiding place for any registered capital market operators who must have duped investors and run away to other countries. We will get them through these security operatives once information about these people are sent to them.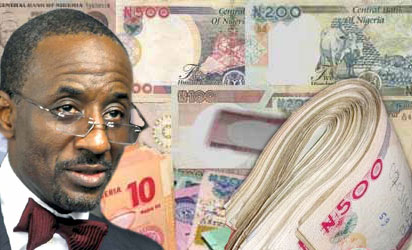 "We will soon be having collaboration with the US Intelligence and Security Agencies as SEC Nigeria is a member of the IOSCO's Africa/Middle-East Regional Committee. We would be collaborating with countries that are not even members of IOSCO to make sure we get rid of fraudsters in our market."
On the local scene, the SEC recently collaborated with the Nigeria Police to strengthen its enforcement unit.
At the inauguration ceremony of the 18-man team seconded to the Commission, Oteh said, the deployment of policemen to the Commission would help speedy resolution of cases involving market abuses, fraudulent disposal of investor assets, illegal fund management, wonder banks, insider dealings, corporate accounting fraud and share manipulation by capital market operators.
Commenting on the spate of Wonder Banks in the country, Director General of SEC, Arunma Oteh warned investors not to patronize non registered capital market operators in the execution of their investment needs.
According to her, "The Commission does not recognise non registered capital market operators that we don't have their track record and may not be able to prosecute in case they go against the rules and regulations guiding the capital market.
"Investors should patronize registered capital market operators that are duly registered by SEC, Nigerian Stock Exchange (NSE) and also are licensed by Institute of Chartered Stock Brokers (CIS). The SEC is the apex capital market whose primary role is to regulate and develop the market.
"It has responsibilities to protect investors and that is why we are advising the investors to patronize registered capital market operators that we can easily apprehend whenever they defraud investors or commit other malpractices. We have dragged some of them to Investment and Securities Tribunal (IST) so that they can be punished for defrauding innocent investors."