By FAVOUR NNABUGWU
Nigeria Union of Teachers (NUT) has insisted on boycotting teachers training programme being organised by the National Teachers Institute and office of Millennium Development Goal over disagreement bordering on unpaid allowances in the 2011 edition.
NUT's President, Micheal Alogba, insisted on going ahead with the threat in Abuja during a press briefing in Abuja recently.
It would be recalled that NUT and management of NTI have been embroiled in disagreement over inability of the latter to settle the outstanding allowances being owed those who participated in the 2011 edition.
Alogba also reacted on the on-going debate for local government autonomy in the country, saying the union was not against moves to make local government administrations autonomous but that the Joint Allocation Committee (JAC) which has been responsible for prompt payment of teachers salaries and allowances should not be disbanded as it might stir up further unrest within the school system.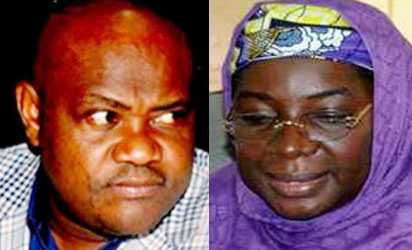 According to Alogba, there has been industrial stability in the basic education system because JAC was living up it expectation and so should be encouraged.
He hinged the union's resistance for the proposed training on insincerity of purpose, noting that at the last edition both agency shortchanged the teachers of N11,500 each.
"NUT is aware of the clandestine move by the NTI and MDG to shortchange our members into taking part in a training seminar.
"Based on our resolve that until the balance of 2011 allowance is paid to our members, no teacher in this country would take part in any training being organised by either NTI or MDG.
"You will recall that the teachers that took part in the last exercise were supposed to be paid N14,000 for a ten day programme, but they were shortchanged and paid only N2,500; are we slaves in our country."
NUT also urged about 18 state governments who are yet to implement the 27.5 per cent teachers enhanced salary structure to incorporate it in their 2013 budget, noting that failure to begin implementation by February 2013 would see the teachers downing tools.