Mr Effiong Ekanem, the Chairman of Tourism Committee of Lagos Bar Beach, said on Wednesday that Nigerians were hospitable people noting that accommodating nature of the people has made the hospitality sub-sector lucrative.
"It is in our nature and part of our cultural flavour to be hospitable. In fact, our hospitable personality is because Nigerians are communal people from time immemorial."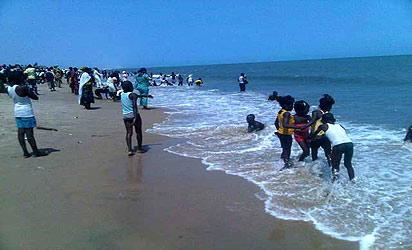 On the tourism sector's contribution to Nigeria's economic growth, Ekanem said that "much more could be gained if government at all levels doubled their investments in the  sector.
He said without an enabling environment ,the hospitality industry would not be able to contribute its quota to the national economic development.
He said that insecurity in some parts of the country was forcing many families not to go out on picnics. (NAN)