MULTIPLE award winning hip hop star Tu Face Idibia and popular  comedian, Ali Baba have joined forces with prolific film producer, Opa Williams in bringing succour to the visually impaired clan as arrangements have reached top gear for this year's Williams' charity ball tagged The Evening.
Scheduled for November 25 at the Muson Centre, Lagos, Williams through his media Company, Media Image Managers, MIM, disclosed that this year's The Evening being done in association with the Nigerian Society for the Blind, is the "perfect Xmas gift" anyone can give to love ones.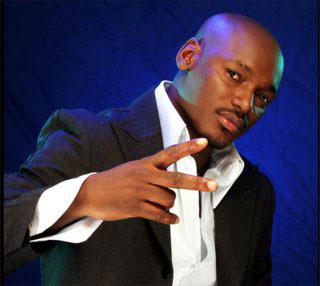 The comedy merchant and film producer said the event will turn out to be the "biggest and most unique 'charity' ball in 2012" as three tables in the high profile ball have been reserved for members of Nigerian Society for the Blind with over 30 per cent of proceeds being set aside for the procurement of Brail machines as well as other visual support materials for the visually impaired. "We wish we can get guard dogs too but in this part of the world, trained dogs that act as guards for visually impaired people are not popular," Williams said.
And why is The Evening unique? The man who made comedy a money-making machine with the introduction of his premier comedy show, Nite of a Thousand Laughs 16 years ago said: "The Evening is not a concert; it is more than a concert.