Erstwhile Senate Chief Whip Senator Roland Owie in this interview reviews the circumstances that led to the emergence of President Goodluck Jonathan, describing it as a force majeure and argues that he should be allowed to complete two terms in office.
While noting challenges that have beclouded the administration's strides in office, Senator Owie points articulates achievements in certain sectors to underpin his hopes for a successful legacy for the administration. Excerpts:
What are your geopolitical projections on 2015?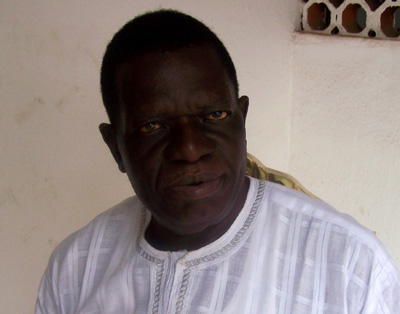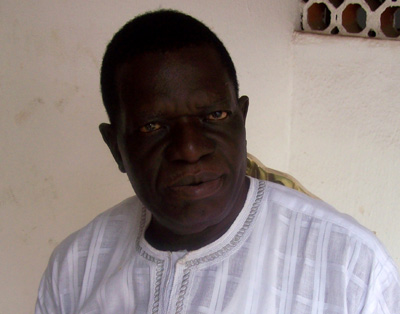 If you look at the PDP constitution, zoning is there; allowing for eight years to the south and eight years to the north and it was a good thing put there by the PDP to allow uniformity. When God called the president, (Alhaji Umaru Yar'Adua) our son became president and we are now running the term.
Quite frankly, it is a very pathetic situation that the late Yar'Adua died and it is only God that controls life, He gives and takes. Now, Jonathan as president of Nigeria , holds that position in trust for all of us in the South-South and Nigeria and for children yet unborn from the South-South. We started and completed eight years in the South-South and even in the face of the non-performance of Obasanjo, he wanted a third term.
Now, our friends and colleagues in the north are arguing that it should return to the north and when they argue, it is understandable. But look at the scenario: if in 2015 the presidency returns to the north for eight years, it would go back to the south which in this case would be the Southeast, and thereafter, it returns to the north and that would mean another 24 years before it can return to the South-South.
Considering the above scenario is it better to solve the problem of the south-south in 24 years or to have the four years that is before us now? So, the way I am looking at it now, every reasonable south-south person and Nigerian should look at the situation we are in now with Jonathan. Even if Jonathan does not want to run, the south-south should be allowed to present another person to complete the eight years so that we will know that we are not asking for it any longer. For it to drift to the north now it would be 24 years before we would hear it again. It is not our making, it is a force majeure!
The truth is that we need to build bridges for the peace of this nation. Our brothers in the north need to understand because from the first republic it has been the south-south and the north working together. We have been partners. Our people have long known how to build bridges, even in the civil war, the bridges built were what saved this nation. So, it is our appeal that our brothers and leaders in other parts of Nigeria , particularly the north, should understand where we are standing.
It is a serious matter because if it is taken from the south-south now we may never get it again because we are disjointed. In the entire south-south, you have the Edos, Urhobos, Itsekiris, Ijaws, Ibibios, Efiks and all sorts. If we are told, go andring one person we may not have the unity to bring one.
But must the country's future be stuck on Jonathan given concerns among some that he has not performed creditably?
What do you talk about performance? We gave eight years to Obasanjo from the Southwest but did he perform? But you can see electricity is improving and since Jonathan came onboard he has been battling with the problems that he met created by previous administrations.The truth is that it is not incompetence. What you are seeing is that he has been battling with issues of insecurity.
Not too long ago, Boko Haram said that if he wants peace, he should become a Muslim, so you can see the level that they are taking it. This young man has not beengiven opportunity or time to sit down and work.
I, nevertheless, agree that some officials around him are not working and should be strippedof the position that they are holding. 
Why has he not done that? I think action will have to be done. Of late now, he has started asking appointees to sign performance contracts and that will tell you what is in his mind.
Must the president do the work of a minister or the work of a chairman of a board.
He was elected in 2011 and after one year you can see what he is doing. It is just that when people make up their minds about a particular person especially when he is from the minority…
Let us see what happens between now and 2013. those of us from the south-south have for example told him that the East-West road must be delivered, the coastal road must started.
I was happy when some people made a publication in the newspaper saying that the Southwest is marginalised and I looked at it and saw that what they showed for south-south was just president and minister of petroleum, and that is the end.
What we are saying is that if we are given time to perform you will see that something is going on. Look at what is going on federal highways. Look at the Benin-Lagos highway that was virtually impassable can now be covered in five hours. Look at what is happening in the Benin-Lokoja highway. That job was awarded in 2000 by OBJ, he left and abandoned the job.
If the man that had the highest allocation in this country did not do anything in eight years and Nigerians did not raise eyebrows and were even waiting for him to take a third term, they should please listen to us, we will perform.