BENJAMIN NJOKU & OPEOLUWANI OGUNJIMI
Glowing  tributes continued  to pour in, as Faze, Oritz Wiliki and Kel joined other Nigerians to commiserate with the family of Ogbonna Amadi who died last Wednesday after suffering from an  asthma attack.
The superstars, in their separate condolence messages described the late Ogbonna as "a rare gem", adding that the nation has lost one of  its brightest entertainment journalists.
Faze, who is still dumbfounded at the time of filing this report said, "I'm finding it hard to believe that the boss is  no more. It's so sad because he was  a great journalist who touched many lives in the entertainment industry."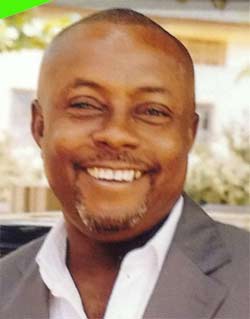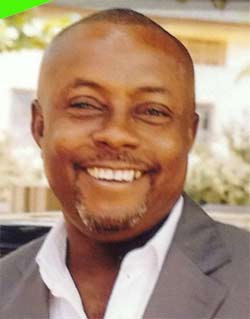 Also, Wiliki declared that "since I heard about Ogbonna's death, I've not been myself. I just wish it's not true because I haven't been able to do anything. The news is hard to come to terms with because anybody that is anybody in the entertainment industry today, owes it to him. I don't think I can find the right words to express myself now. I'm in shock."
Kel said "it's really sad. He was a great man and good at what he knew how to do best. I've met him one on one and he always gave me advice on how the entertainment industry works. I think the  entertainment industry will miss him greatly."
Notable movie producer, Wale Adenuga was lost in thought just as  Don Pedro Okojie said his  death came to him as shock. Musician Dele Abiodun was one of the early callers at the deceased's house. While he was there,  Abiodun broke down and cried like a baby.
However, entertainment journalists who stormed his Ogba, Lagos residence expressed  disbelief  and a sense of lost. Some of them who spoke to Showtime had this to say about him…
Ogbonna was a brother and  friend Charles Okengene, Deputy Editor, Saturday Independent Newspaper
Ogbonna  was my brother as well as my friend. I met him  in 1992, on the job in a night club  and have been friends ever since.  I can still picture the adire that he won on that fateful day. My relationship with him was such that we usually agree to disagree. Our colleagues are aware of this claim. That was the level of my relationship with him.
Okengene stated that Ogbonna who had three  sons firsted started as a communication reporter before he was later redeplored to report entertainment. According to him, it was Hakeem Ikandu that brought him into journalism. Ikandu used to be the editor of Today's Choice.
We 'll miss his wealth of experience- Film critic, Shaibu Husseini
I'm still finding it difficult to believe that Ogbonna is no more. We are going to miss  him in the entertainment industry.  This is a guy who is going to be 50 years on December 5. It's a very big blow  to the entertainment industry. He proved that he was a veteran.
Anywhere he went, he tried to protect the interest of the entertainment journalists. I feel so bad because we have lost a book, we can't get that book anywhere. We have lost an encylopaedia, a guy who has history in his head. He doesn't need to consult any book to tell you about anyone in showbiz;  We are going to miss his wealth of experience,  and his cloud…
He will find peace with God-Victor Akande, Entertainment Editor, The Nation Newspaper
I feel very sad. The last meaningful discussion I had with him was when we travelled to Benin to  cover the Most Beautiful Girl in Nigeria pageant. We drove in my car and our discussion centred on God. It was good because we shared the same idea about God and his infinite powers. I have consolation in the fact that Ogbonna would find peace with God.
Ogbonna was a role model-Chuks Nwanne, Entertainment reporter, The Guardian
It is so unfortunate that we have to be the ones paying tribute to Ogbonna. He was one entertainment journalist that most of the young ones  looked up to, for direction. While he lived, Ogbonna was a dogged fighter. He fought against injustice in the industry and insisted that journalists are fairly treated.
I'm short of word! Osamudiamen Ogbonmwan, The Source magazine
I'm short of words. Amadi was a dear colleague and a friend. We will forever miss him.