By Alaine Elizabeth Hamzat Oluwasayo
Mr Richard Odamene:
I don't think it is a good idea because I believe governors will use it as a tool or weapon to fight their political opponents. Speaking of stability, introducing state police will bring about more instability in the country.
Mr Ejike Ojel:
There are demerit and merit in introducing state police in the country. The demerit is that governors may use it to hijack the polity and cause mayhem and intimidation. This may also bring about confrontation with the Federal Government.. Another problem is that governors may use state police to commit crimes and conceal these crimes which will only pave the way for more corrupt practices in the country.
On the other hand, state police can help fight crime at the local level. When government starts showing appreciation to those who contribute positively to the system without discrimination, then the youths, who are the bedrock, will like to contribute positively to the political and economic growth of the nation.
Mr Kolawole Durojaiye:
Nigeria is ripe to have state police. It is just that politicians are afraid that when there is state police, government would easily deal with criminals. Meanwhile, this idea may not work because governors can use it as a tool to fight their political opponents and especially to rig elections.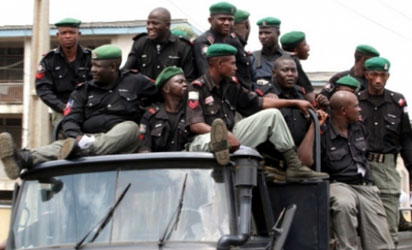 Mr Peter Onyegbula:
Nothing will change. If politicians can buy the federal police with all their corrupt tendencies, why can't they buy state police?
Mr Mike Effiong:
The state police is not a good idea as there is already the federal police. The question is, can they be funded? The northern states are economically backward; so creating state police will only cripple their economies the more and also add more problems to the society.